Solanaceae - Prologue, Chapter 6 (PRE-ORDER)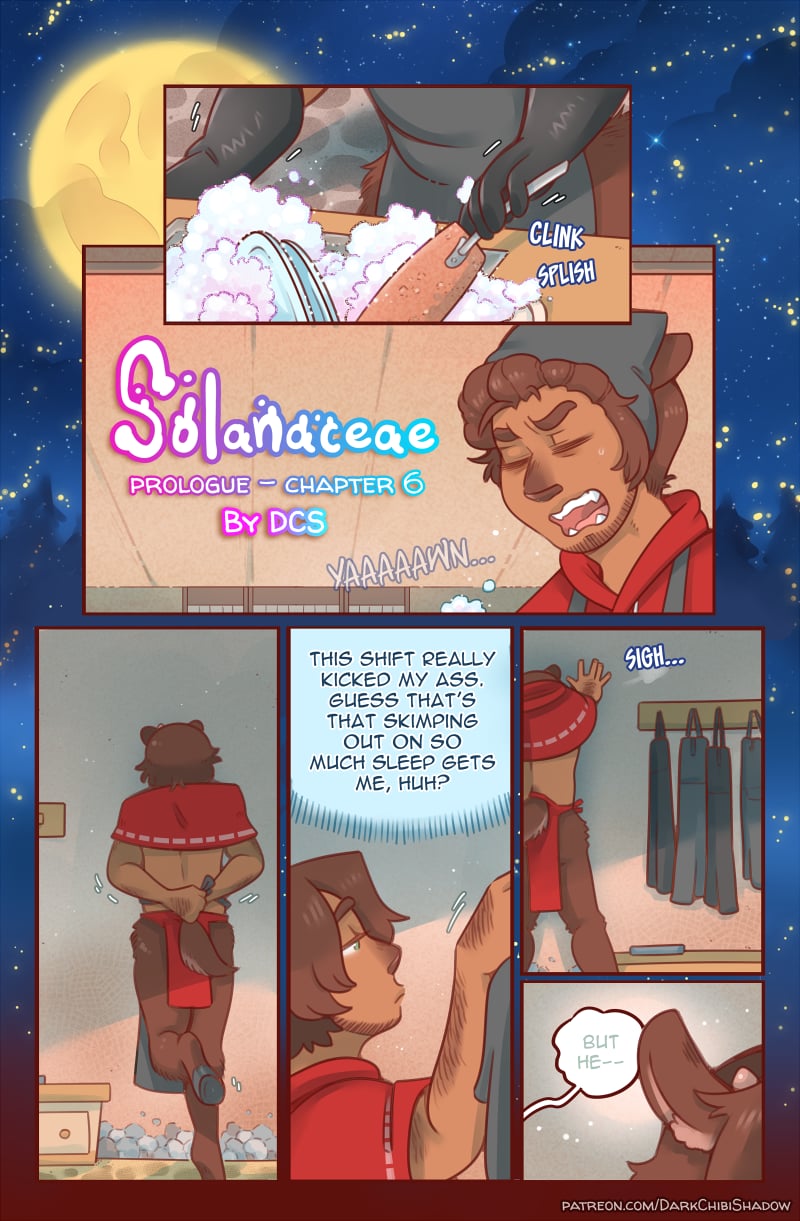 Synopsis: After a terrifying confrontation, Battam and Sal share a very tender, and very complex moment together. Will this moment change everything, or will Battam continue to insist things are "casual" between them?
6.625x 10.25 inches, square bound FULL COLOR collection of Solanaceae's Prologue Chapter 6, 6.5, a side story about Satine and three sets of 4koma, with glossy cover.
The contents of this book are for mature audiences only; and by purchasing this book you are agreeing to being 18 years of age or older. This book contains no graphic sexual content.
**THIS IS A PRE-ORDER ITEM!**
As such, please expect up to 4 months of delay time between ordering the book and receiving it. All printers are very backed up at the moment, so I appreciate your patience!