Solanaceae - Prologue, Chapter 5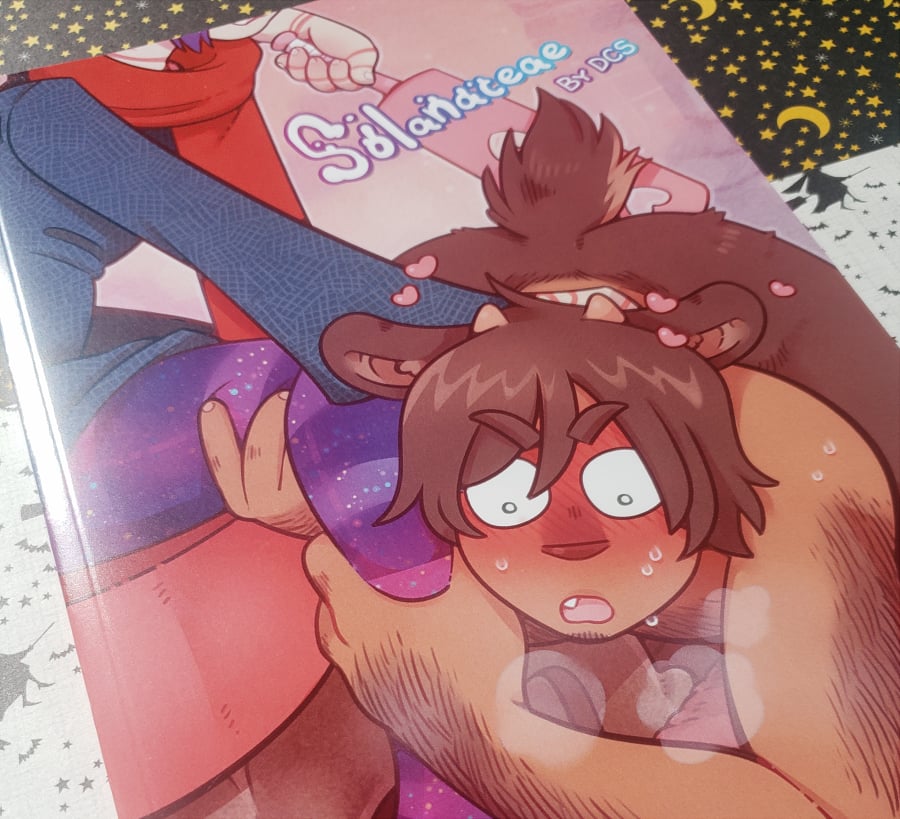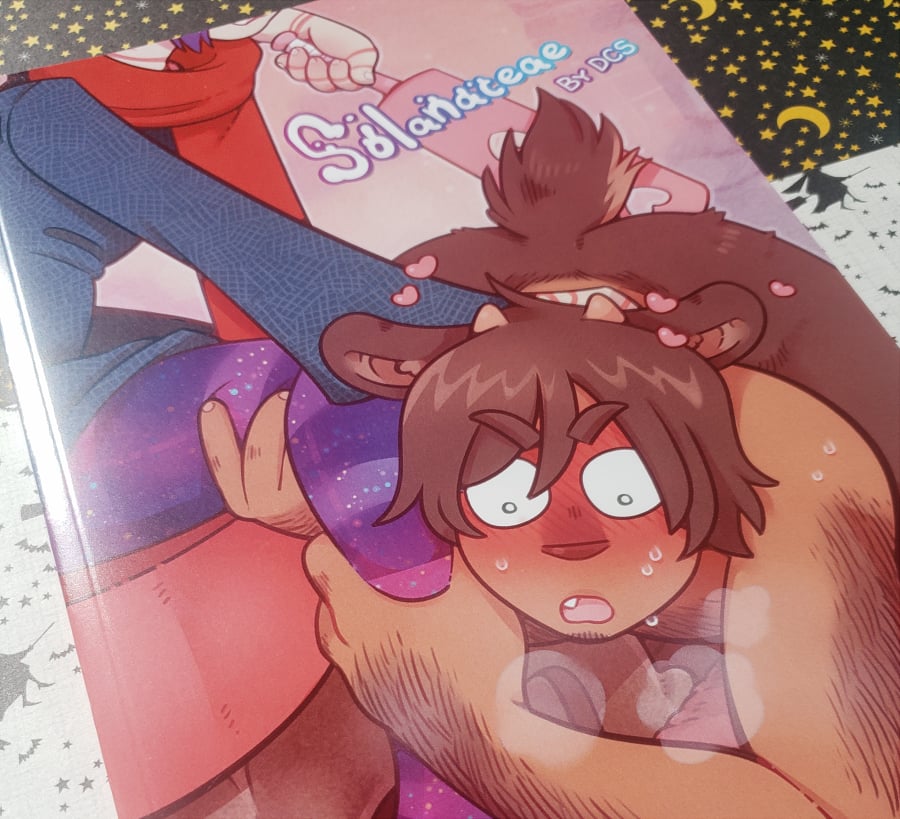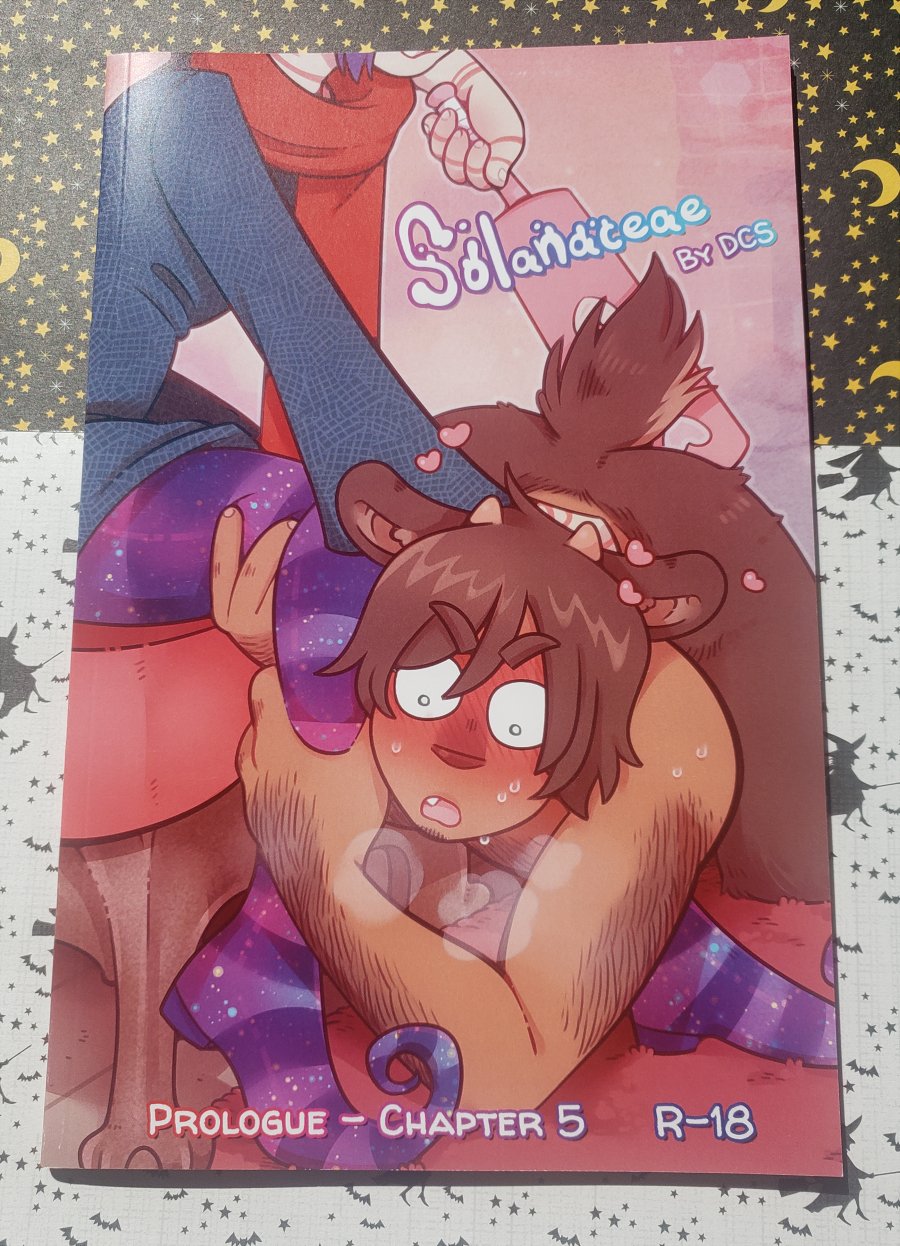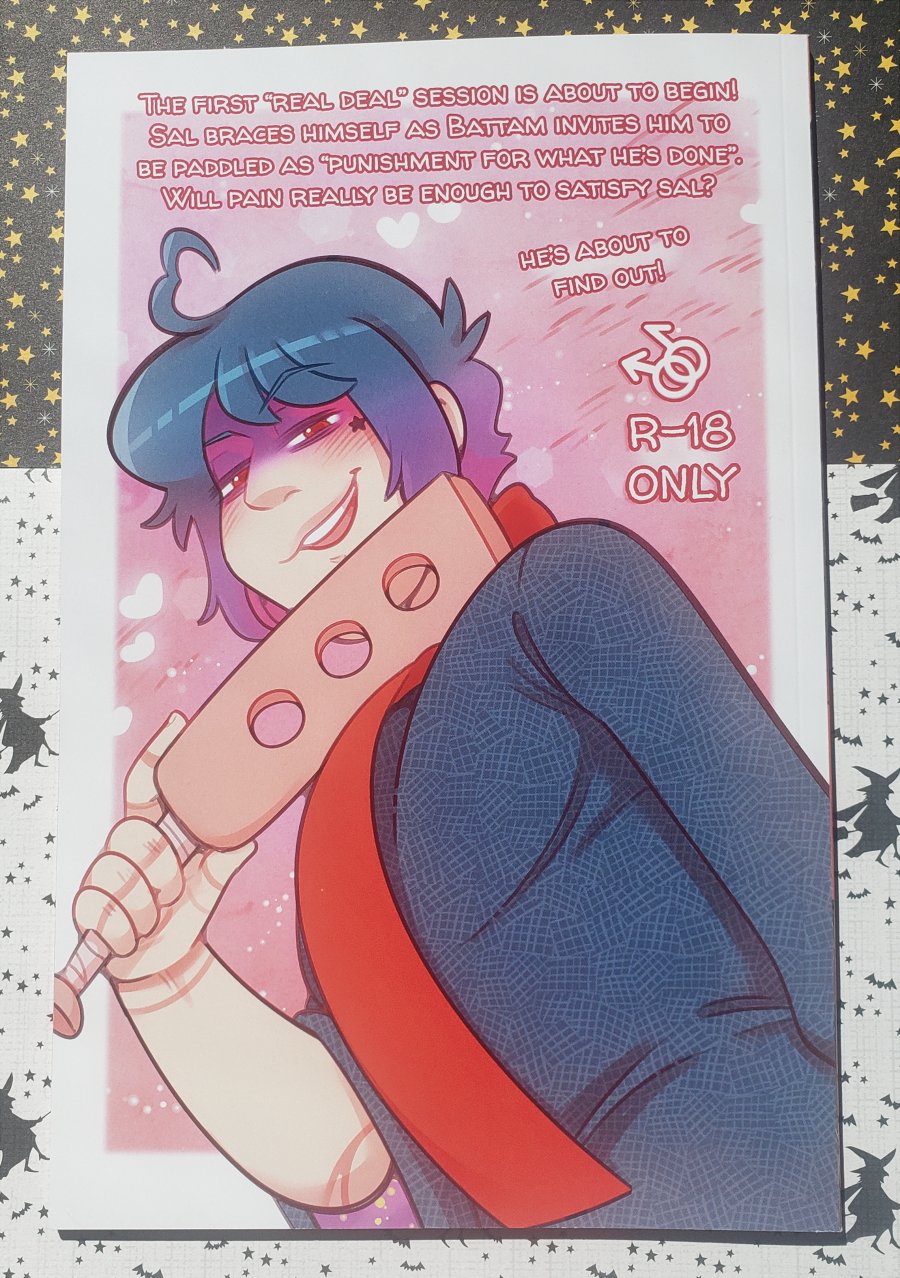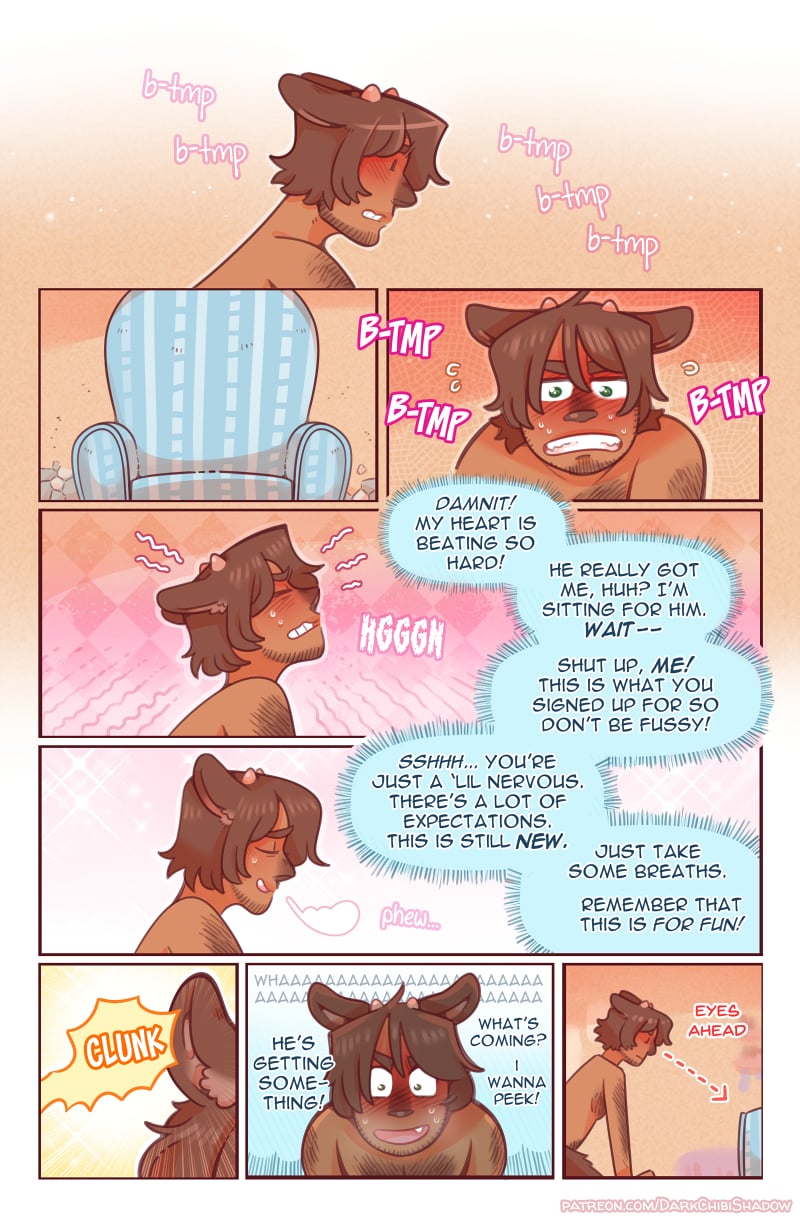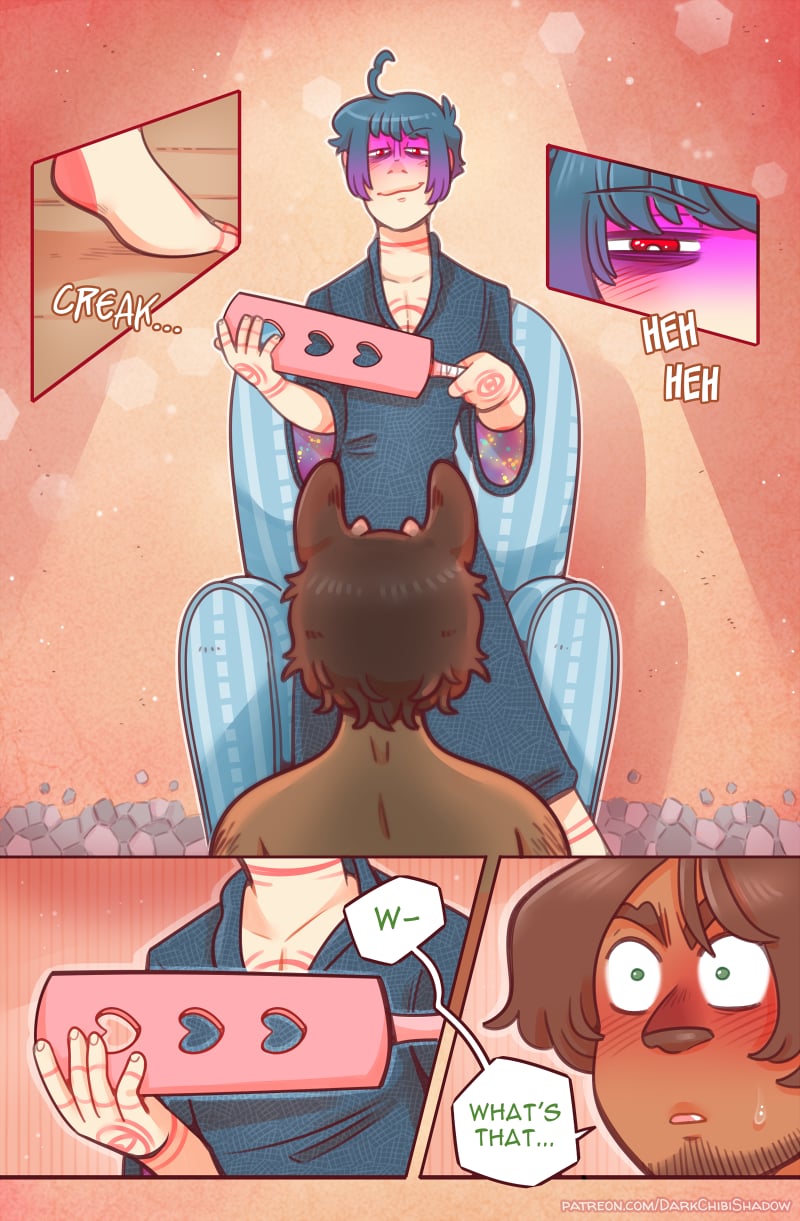 Synopsis: The first "real deal" session is about to begin! Sal braces himself as Battam invites him to be paddled as "punishment for what he's done". Will pain really be enough to satisfy Sal? He's about to find out!
6.625x 10.25 inches, square bound FULL COLOR collection of Solanaceae's Prologue Chapter 5, 5.5, a side story about Satine and a few extra pages, with glossy cover.
The contents of this book are for adults only; and by purchasing this book you are agreeing to being 18 years of age or older.