Solanaceae - Prologue, Chapter 4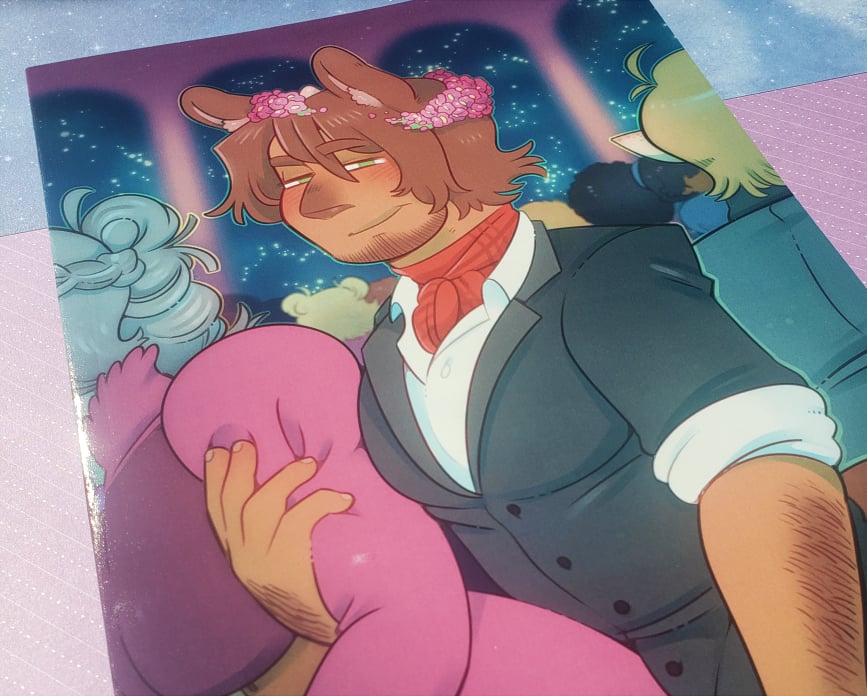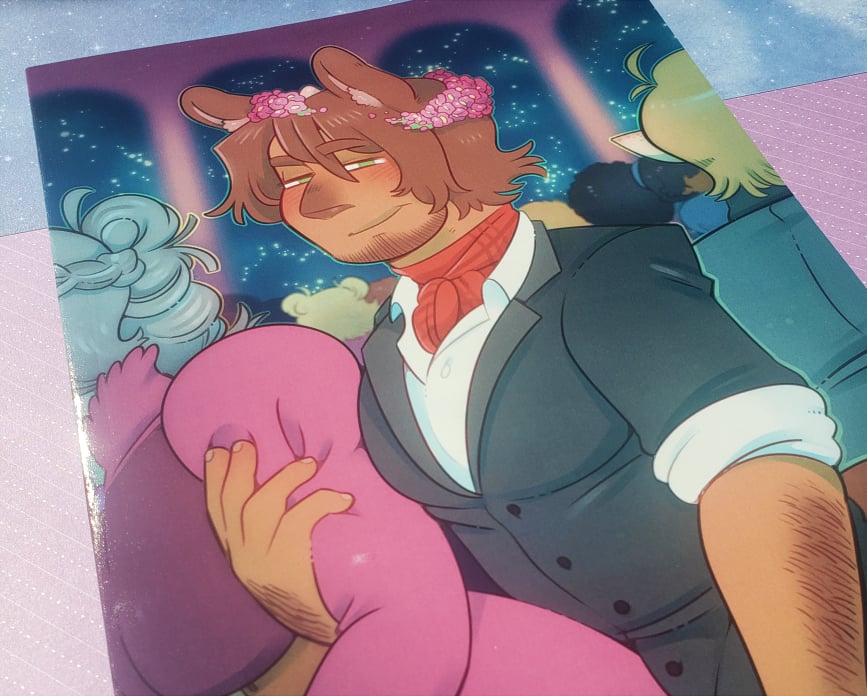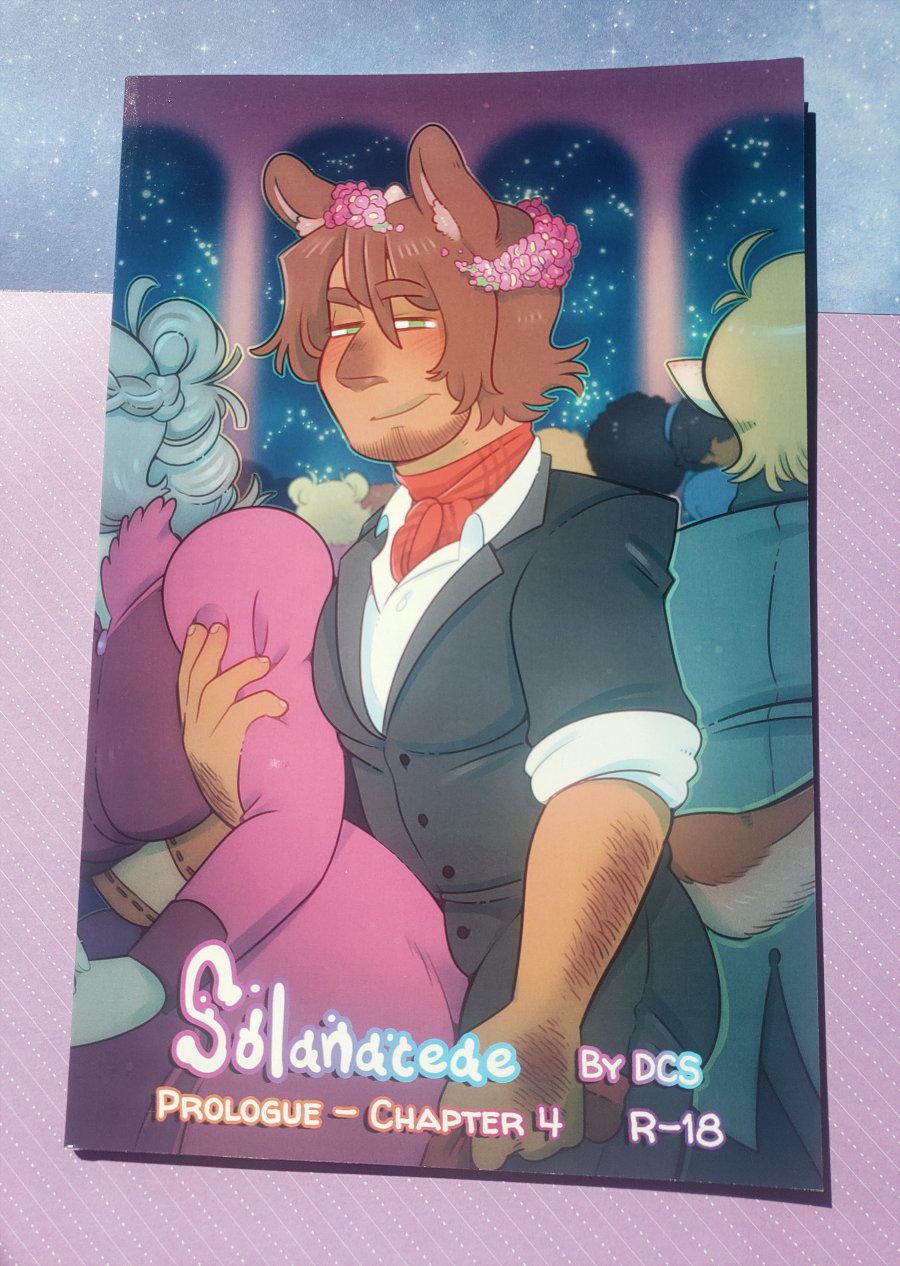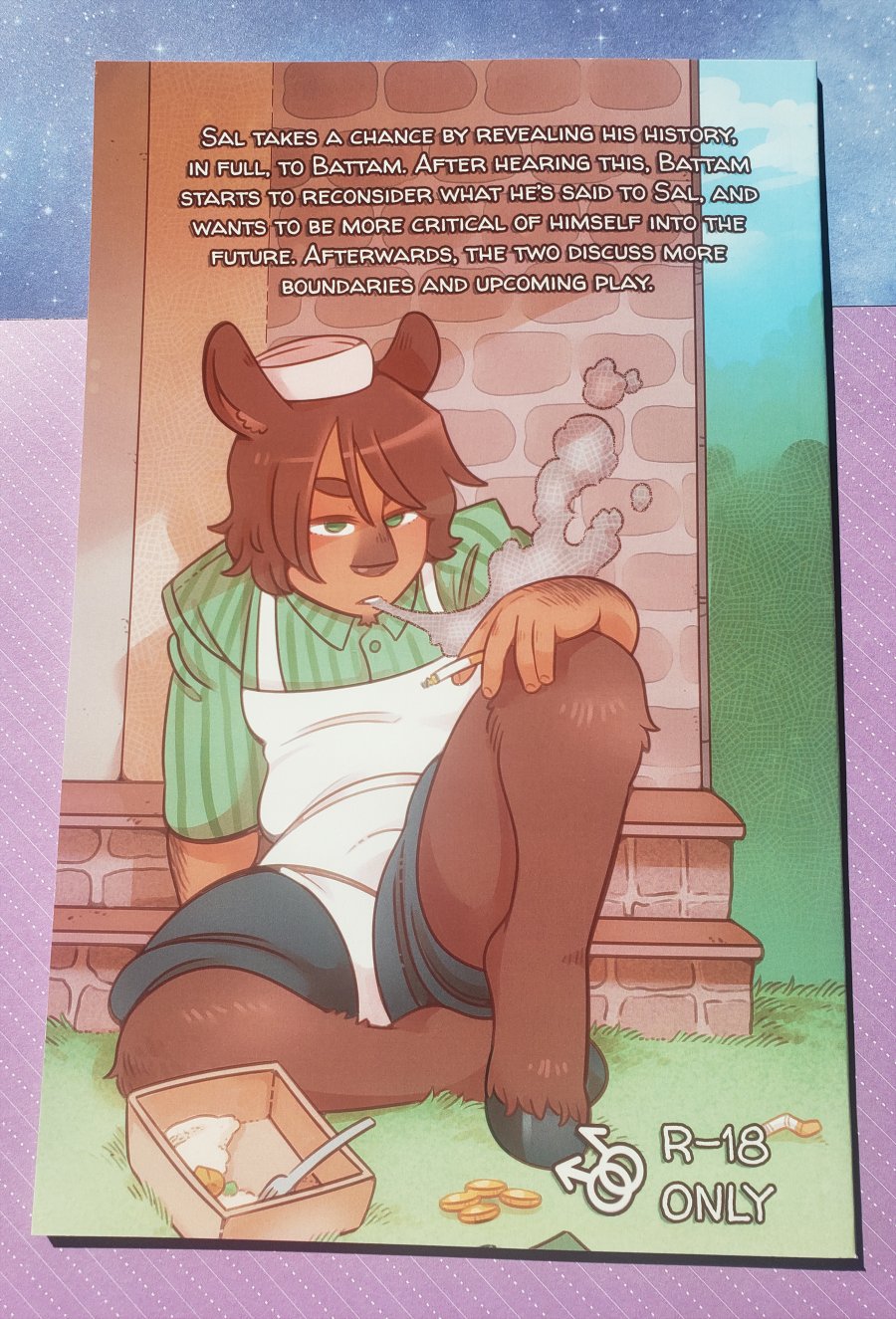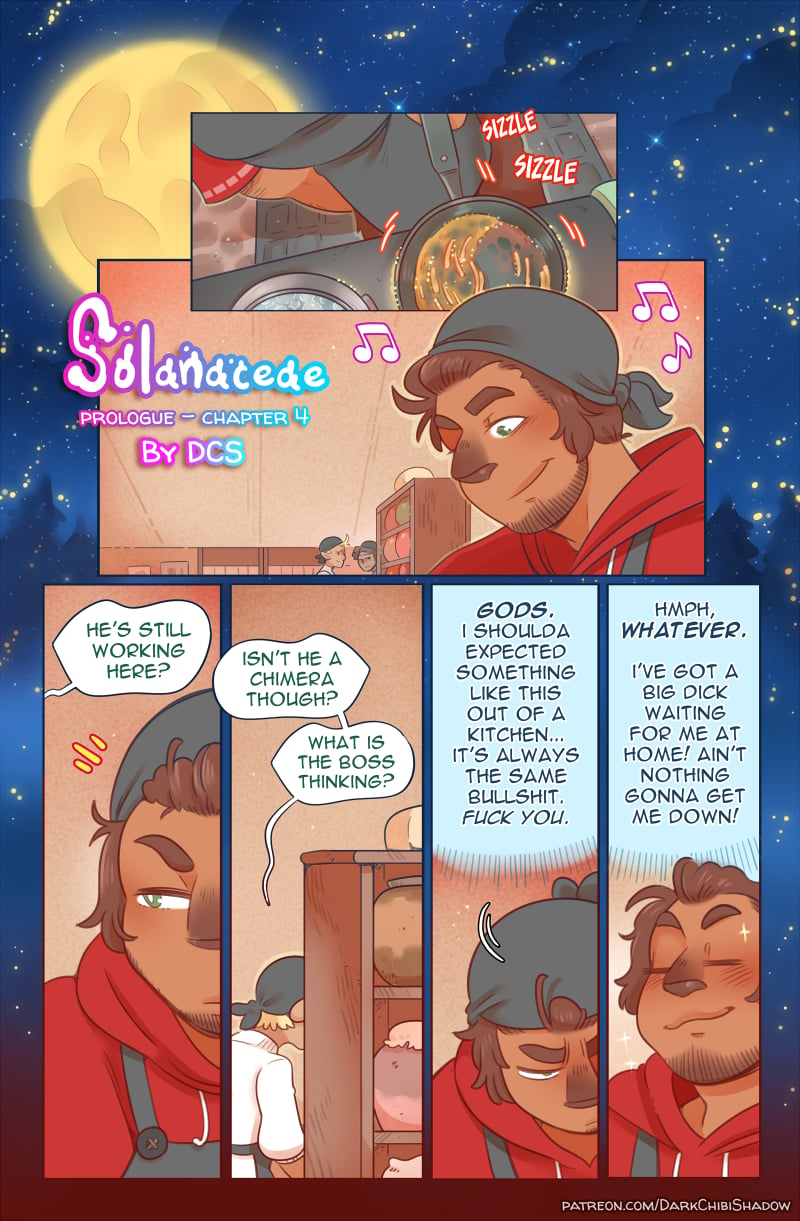 Synopsis: Sal takes a chance and reveals his history to Battam. This causes Battam to re-think some of what he told Sal, and try to be more critical of himself. After, they discuss more about their boundaries and upcoming play. This book is 18+ only!
6.625x 10.25 inches, square bound FULL COLOR collection of Solanaceae's Prologue Chapter 4, 4.5, and extra pages, with glossy cover.
The contents of this book are for adults only; and by purchasing this book you are agreeing to being 18 years of age or older.