Solanaceae - Prologue, Chapter 1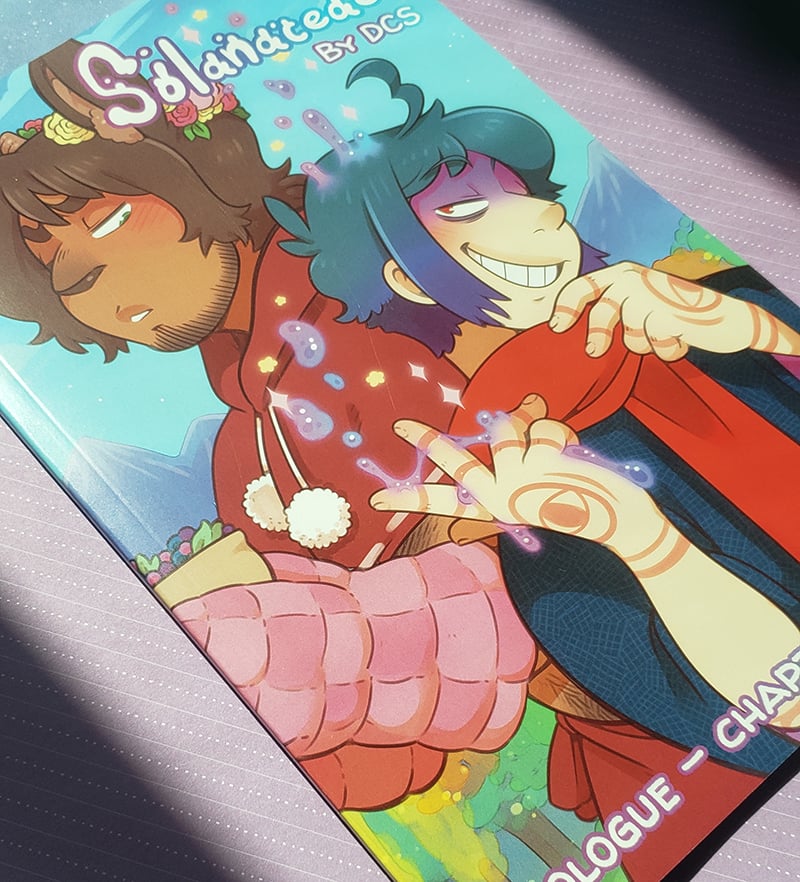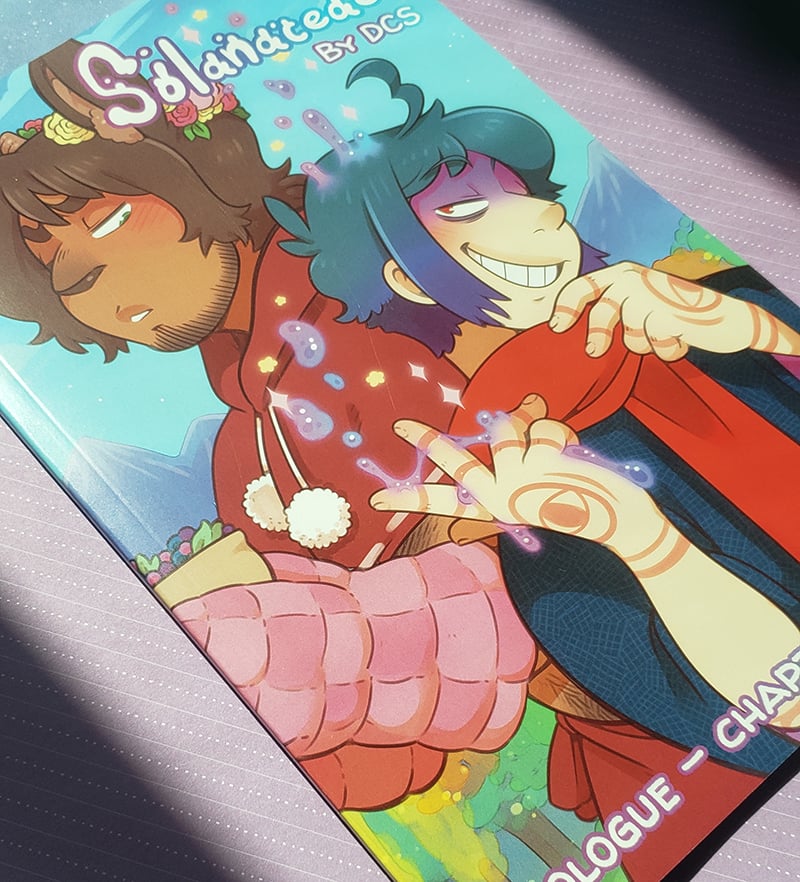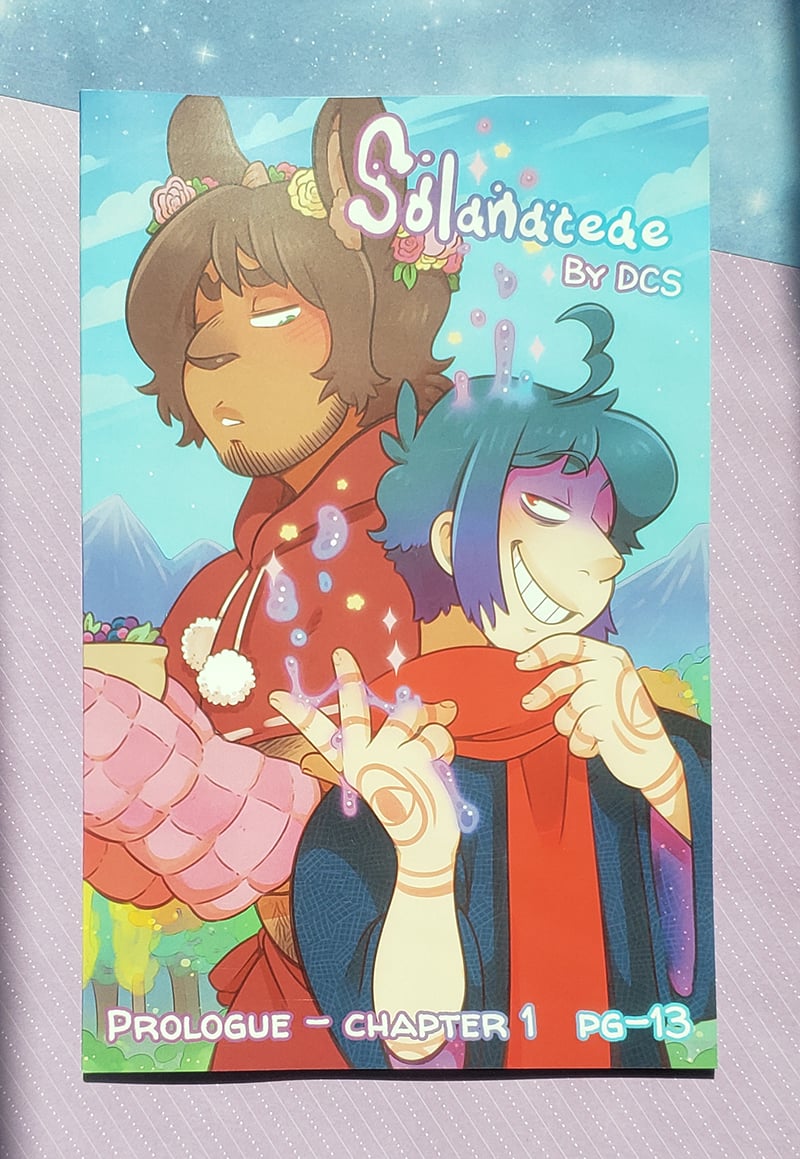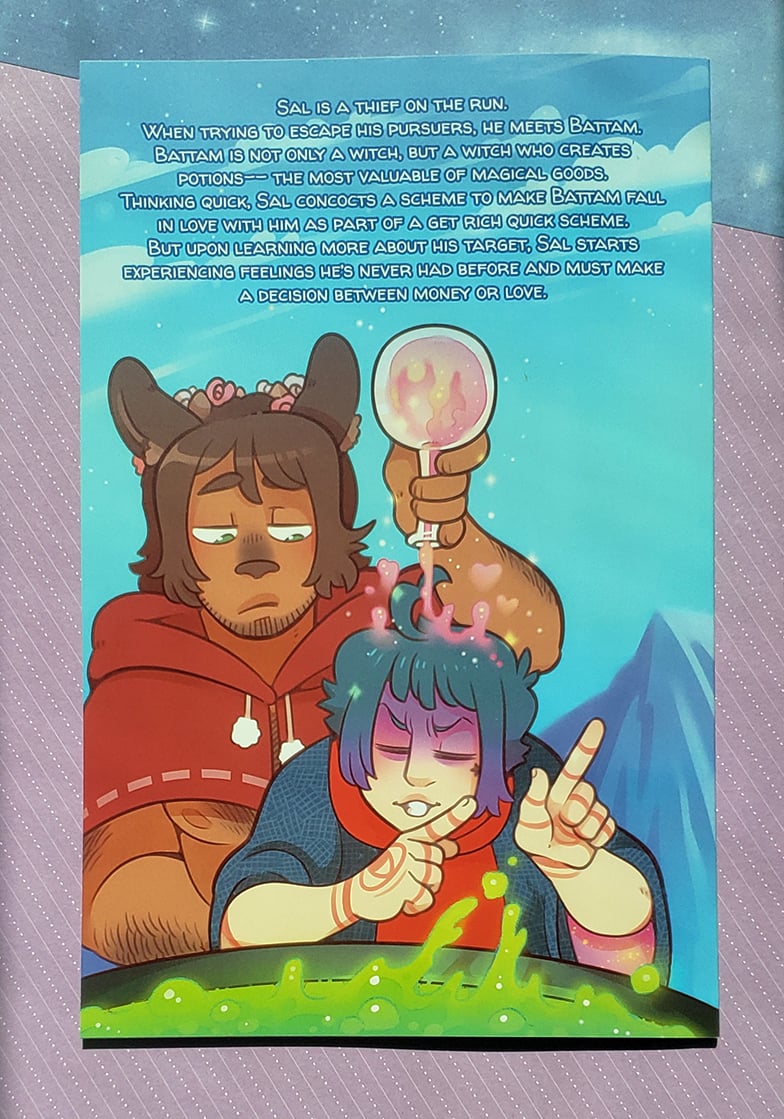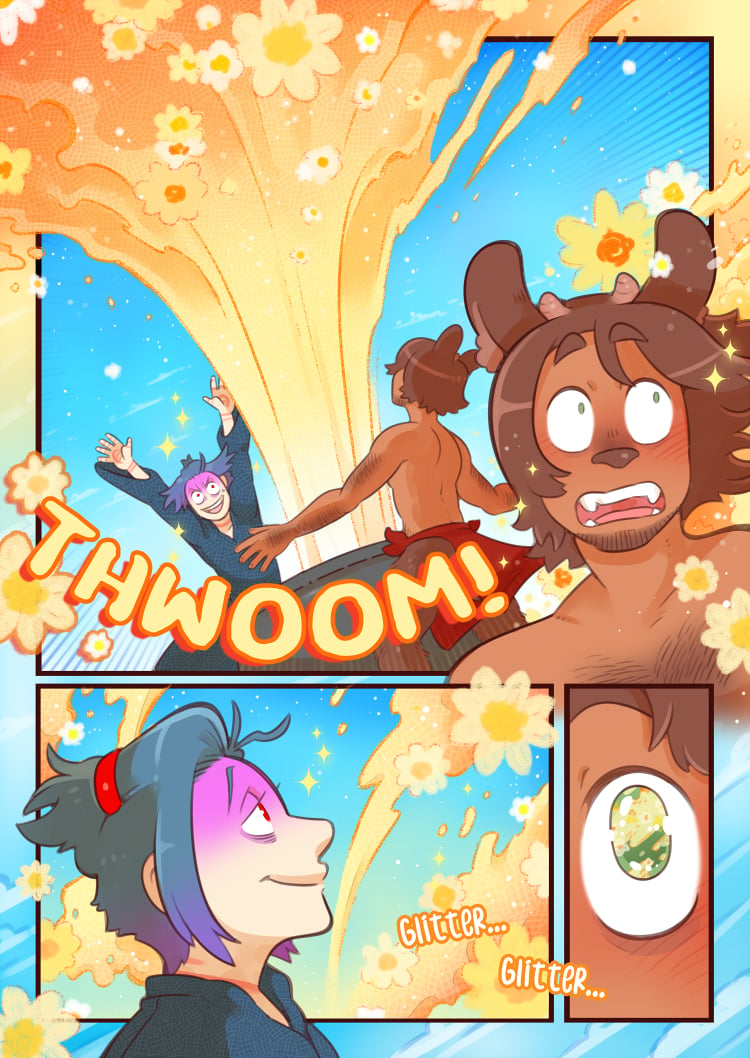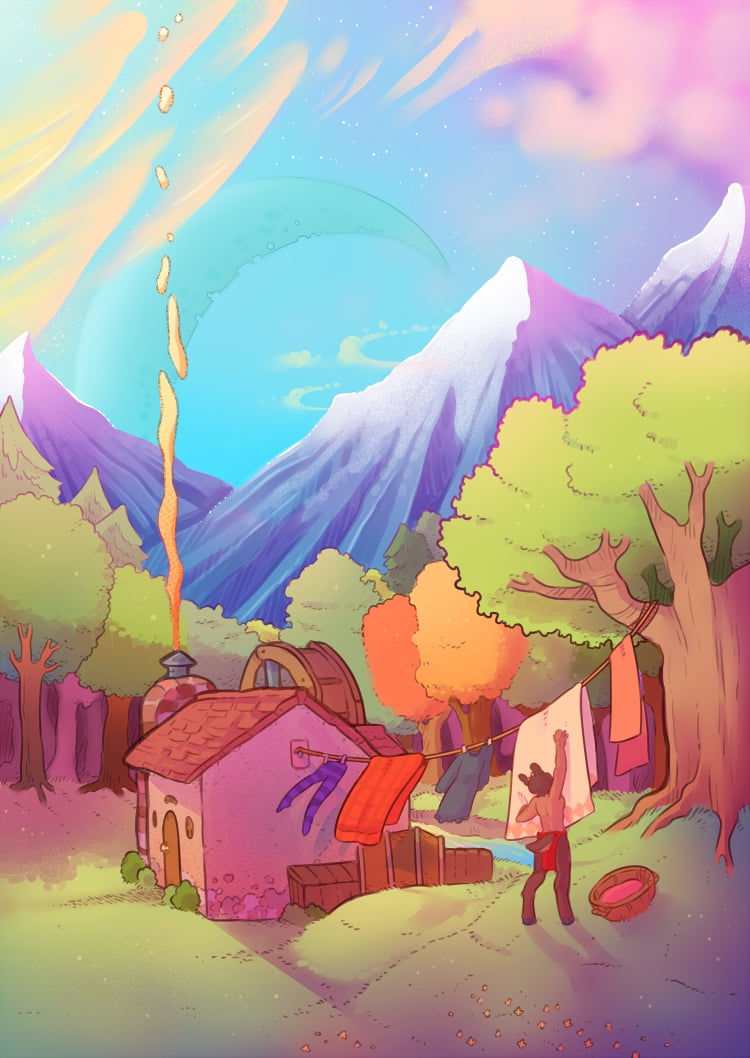 Synopsis: Sal, a thief, concocts a get rich quick scheme to try and make Battam, a witch, fall in love with him. But upon learning him and his target share more in common than he originally thought, Sal starts experiencing feelings he's never had before and must make a decision between money or love.
6.625x 10.25 inches, square bound FULL COLOR collection of Solanaceae's Prologue Chapter 1, 1.5, and extra pages, with glossy cover.