Naveen -- Colored Acrylic Charm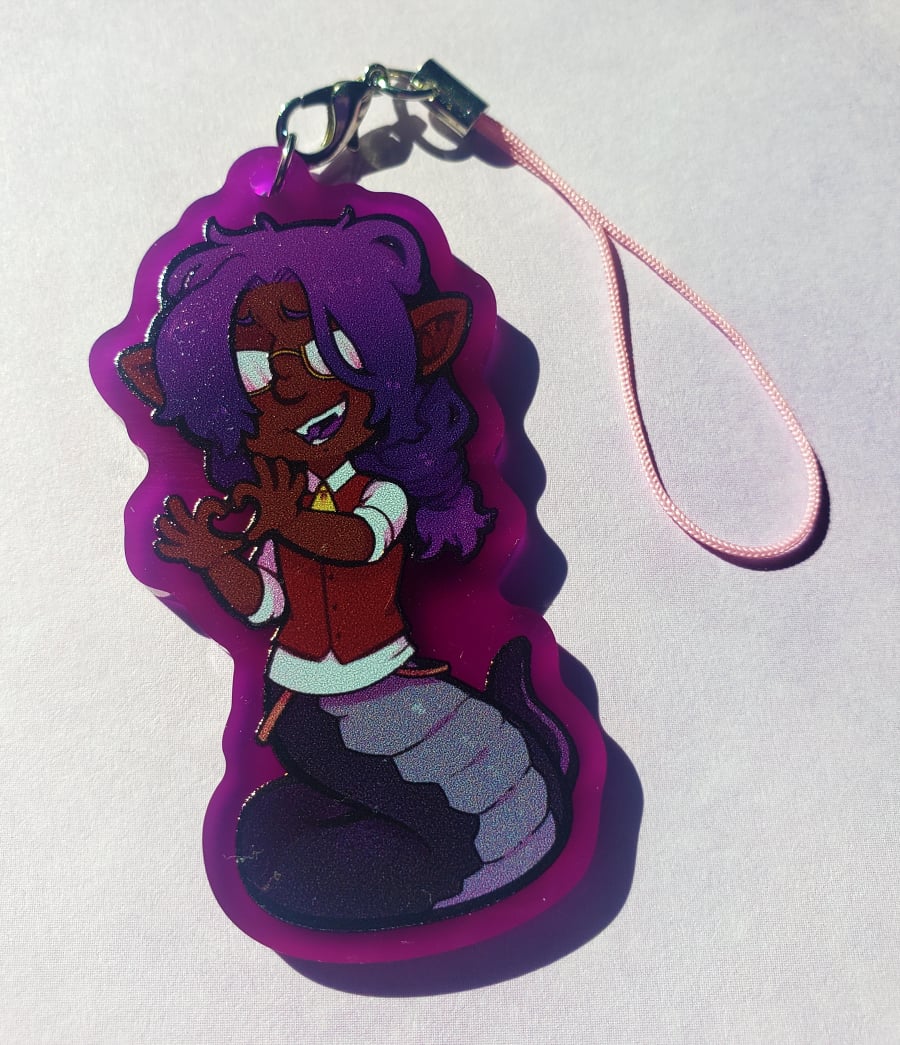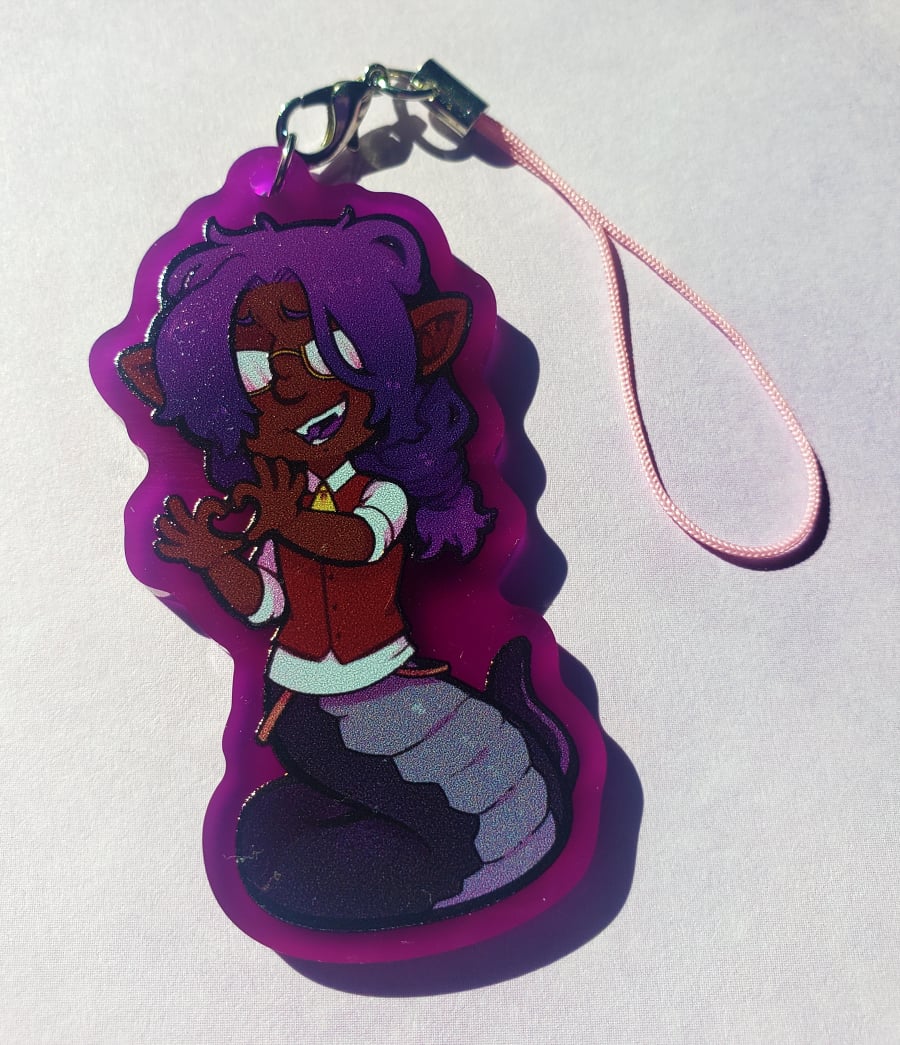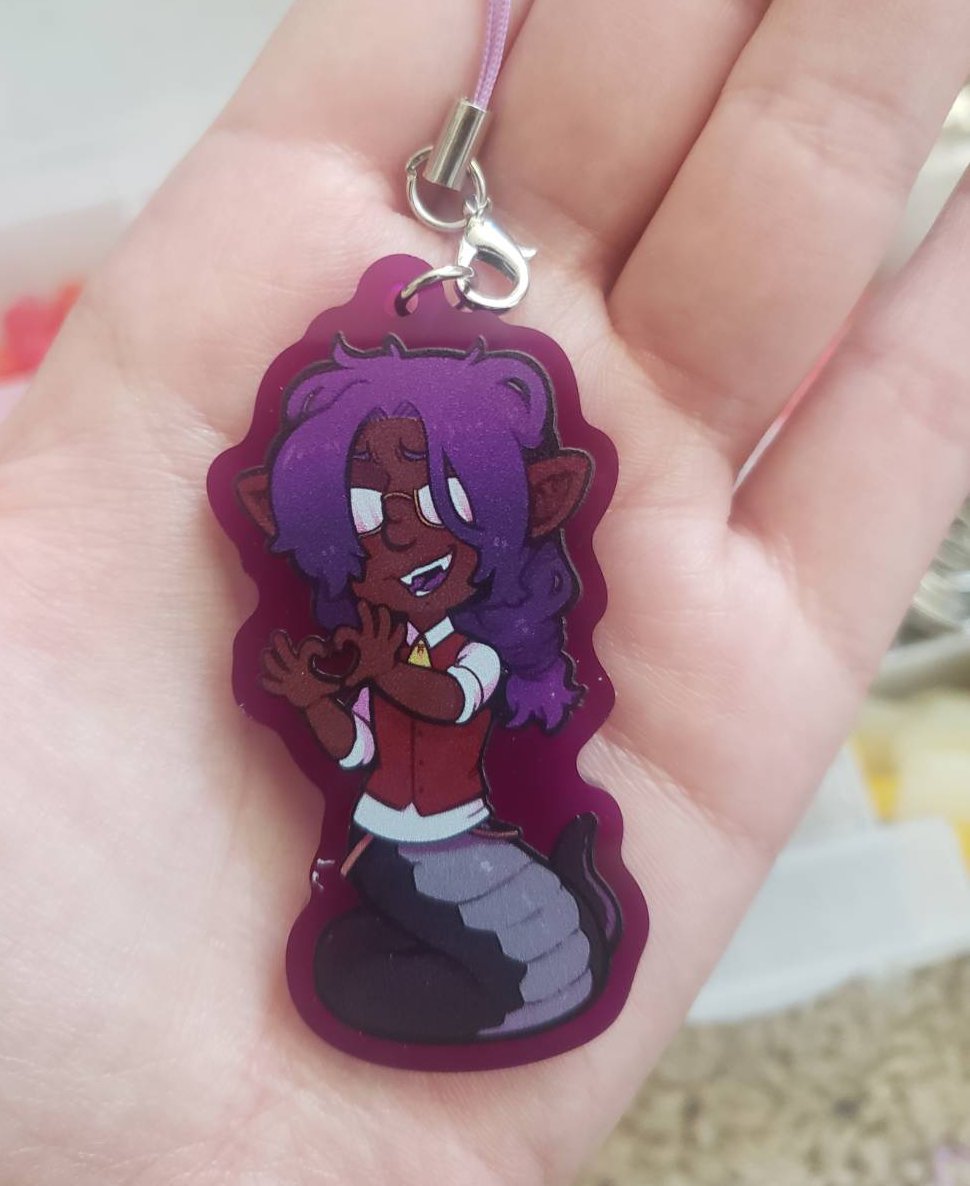 A ~2.5 inch semi-transparent, purple colored acrylic charm of Naveen! All orders come with a lobster clamp strap.
This charm is one-sided, but you can still see a faint image from the other side. This charm is best suited for pin-boards or itabags.
*This is a limited quantity item which will not be restocked.