My Master is a Naga - The Complete Remastered Collection (PRE-ORDER)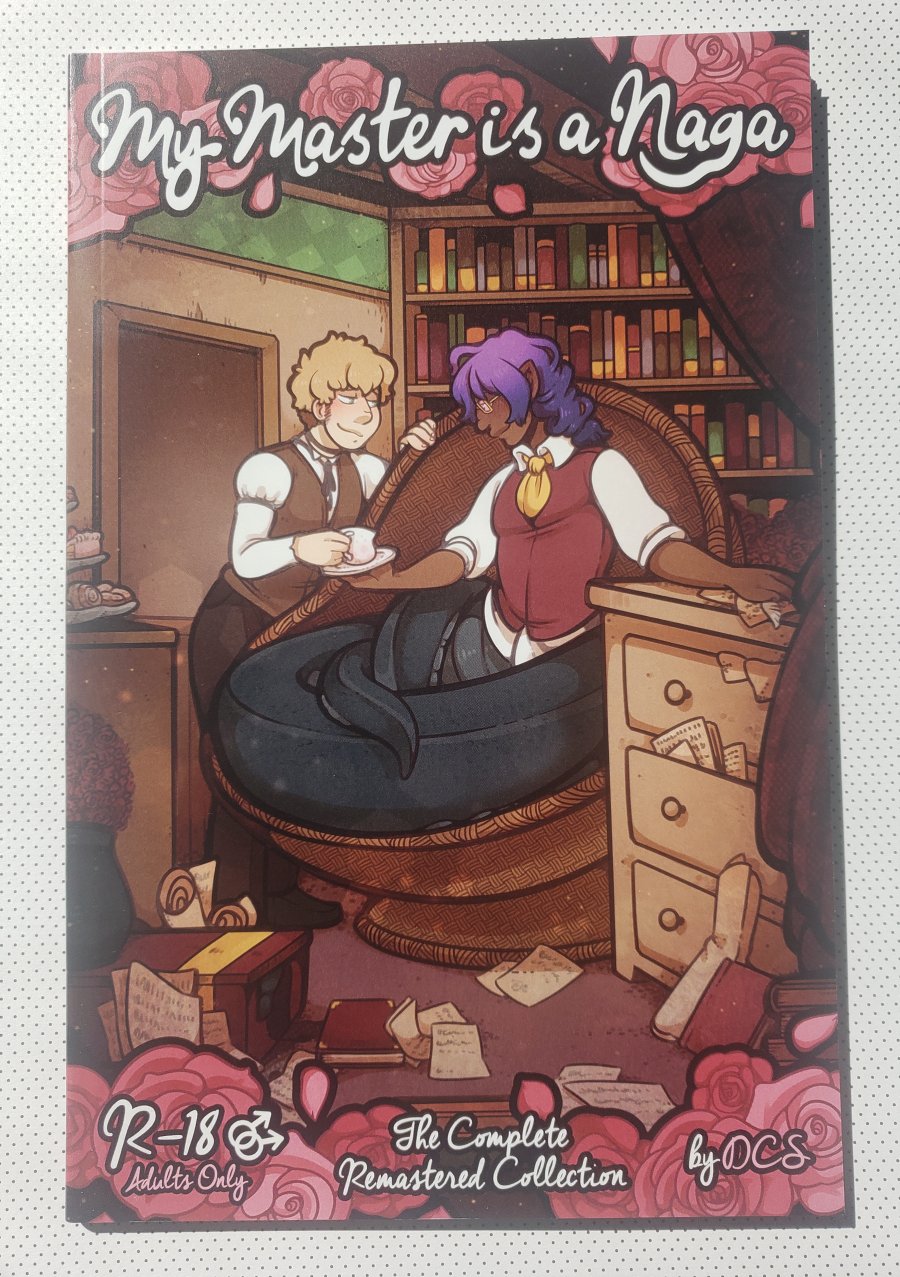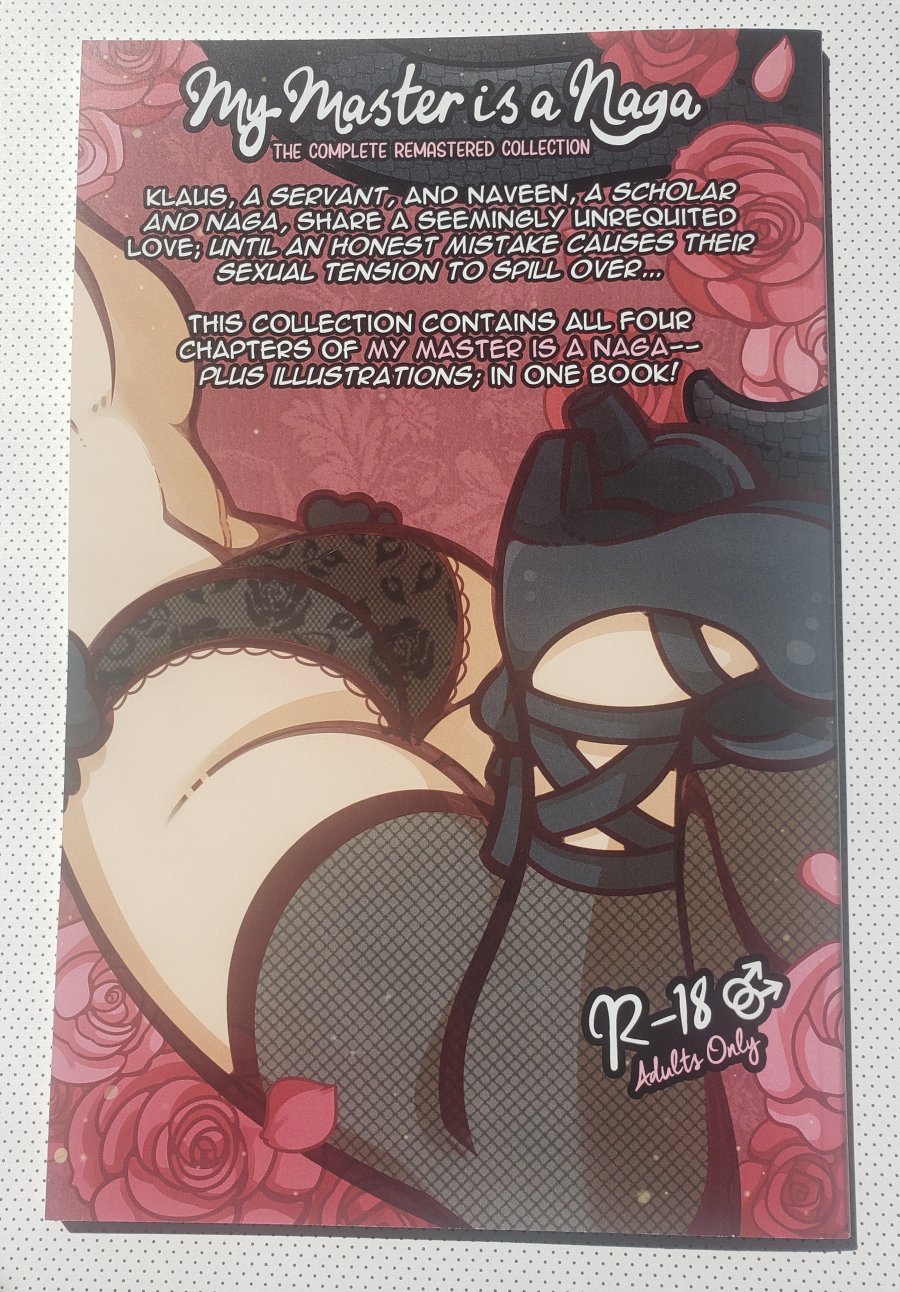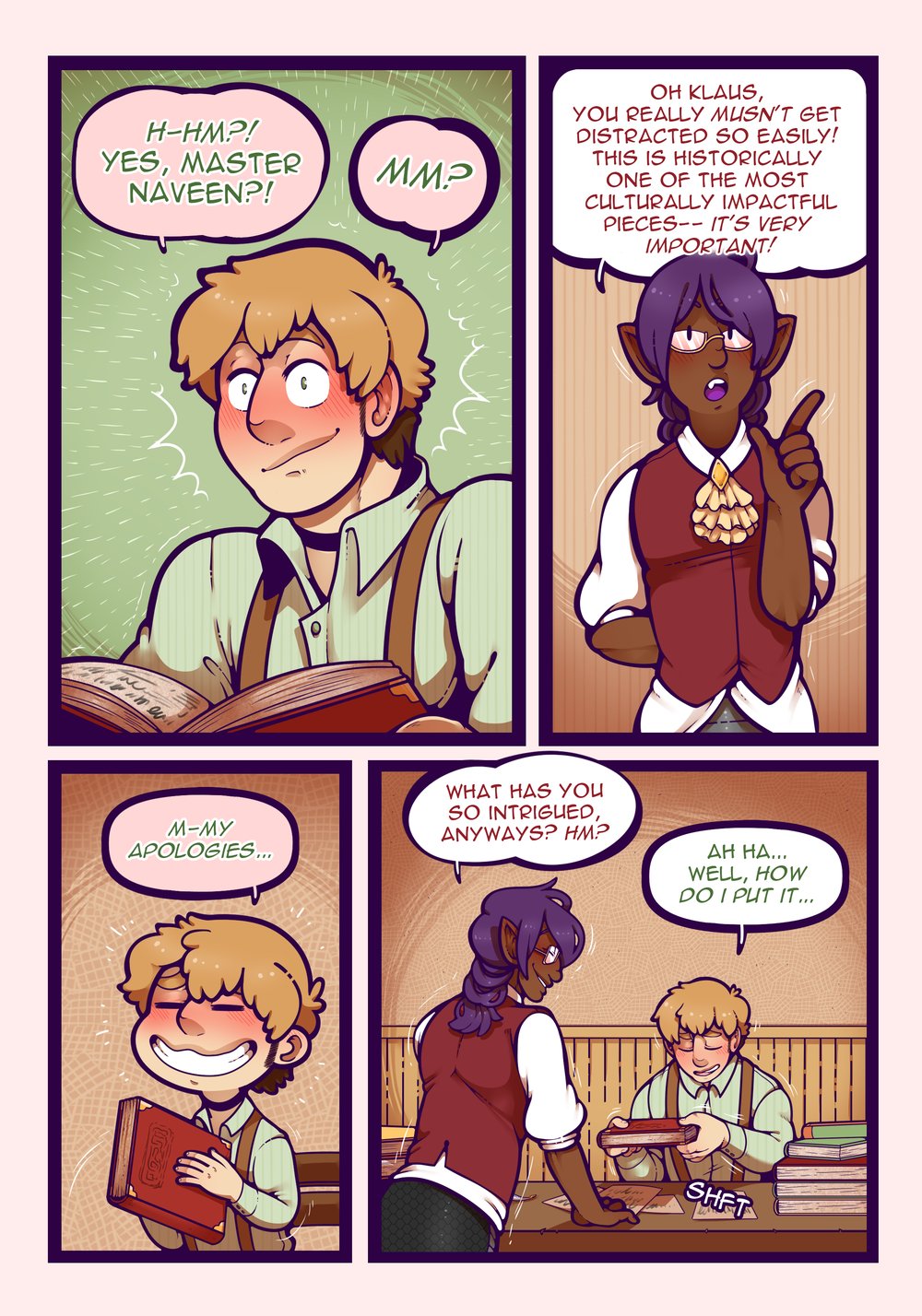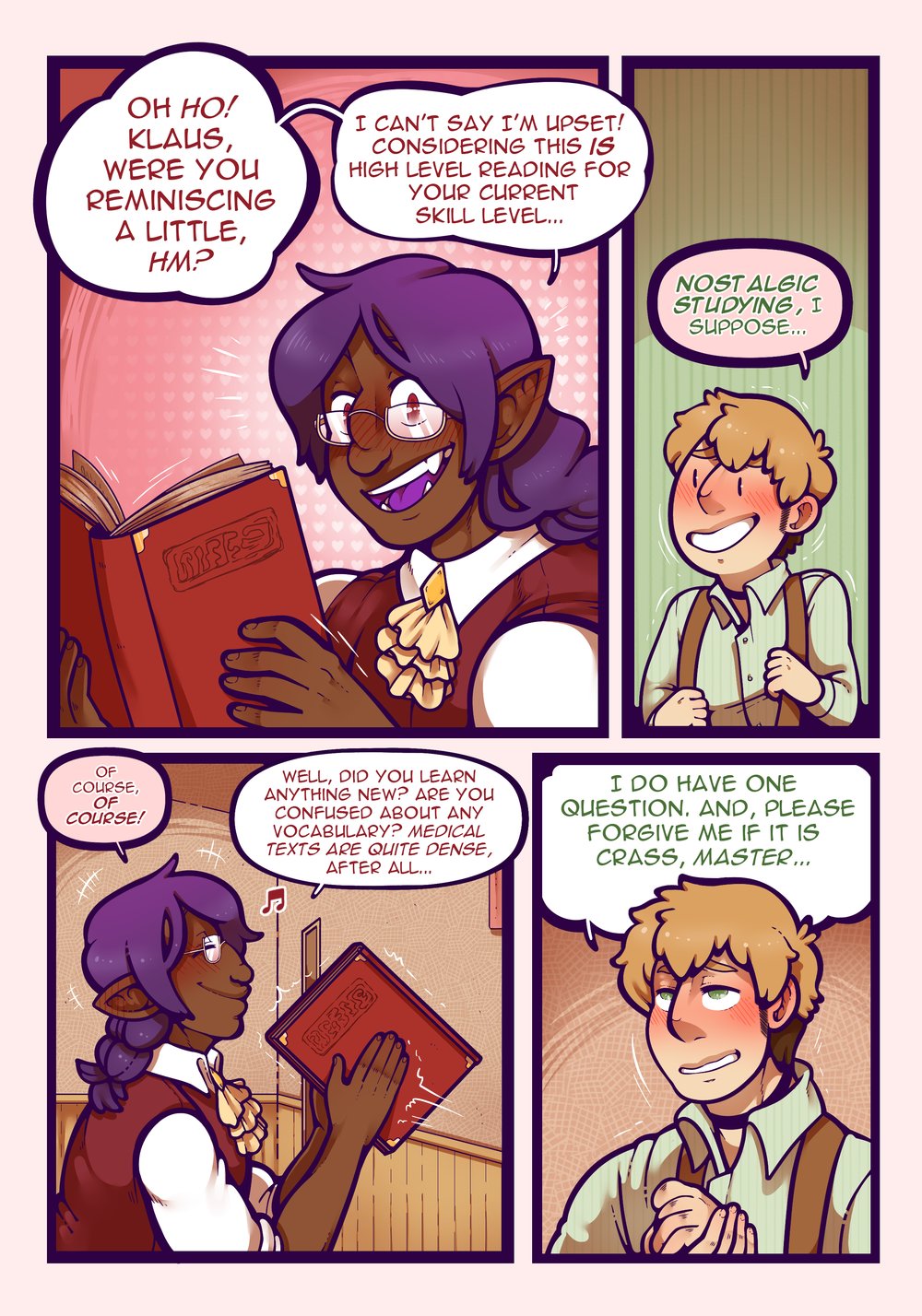 Synopsis: When Klaus walks in on his master, Naveen, pleasuring himself, the year long unrequited love between the two finally manifests in a very physical way.
Join Klaus and Naveen as they finally consummate their relationship, discover they love lingerie, and generally be sappy, talkative messes at each other.
6.625x 10.25 inches, square bound, FULL COLOR collection of all 4 chapters, with glossy cover.
The contents of this book are for adults only; and by purchasing this book you are agreeing to being 18 years of age or older.
**THIS IS A PRE-ORDER ITEM! As such, please allow up to 4 months for production time and shipping. Thank you!