Majima Everywhere - Yakuza - Pin-back Buttons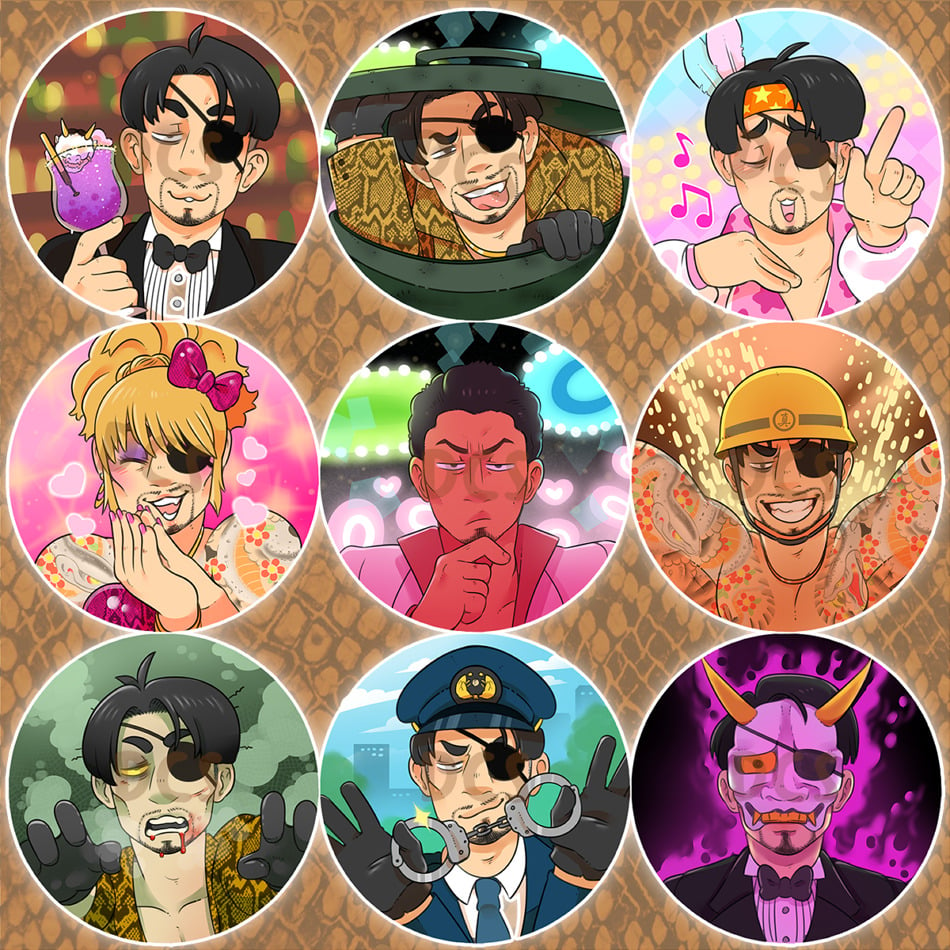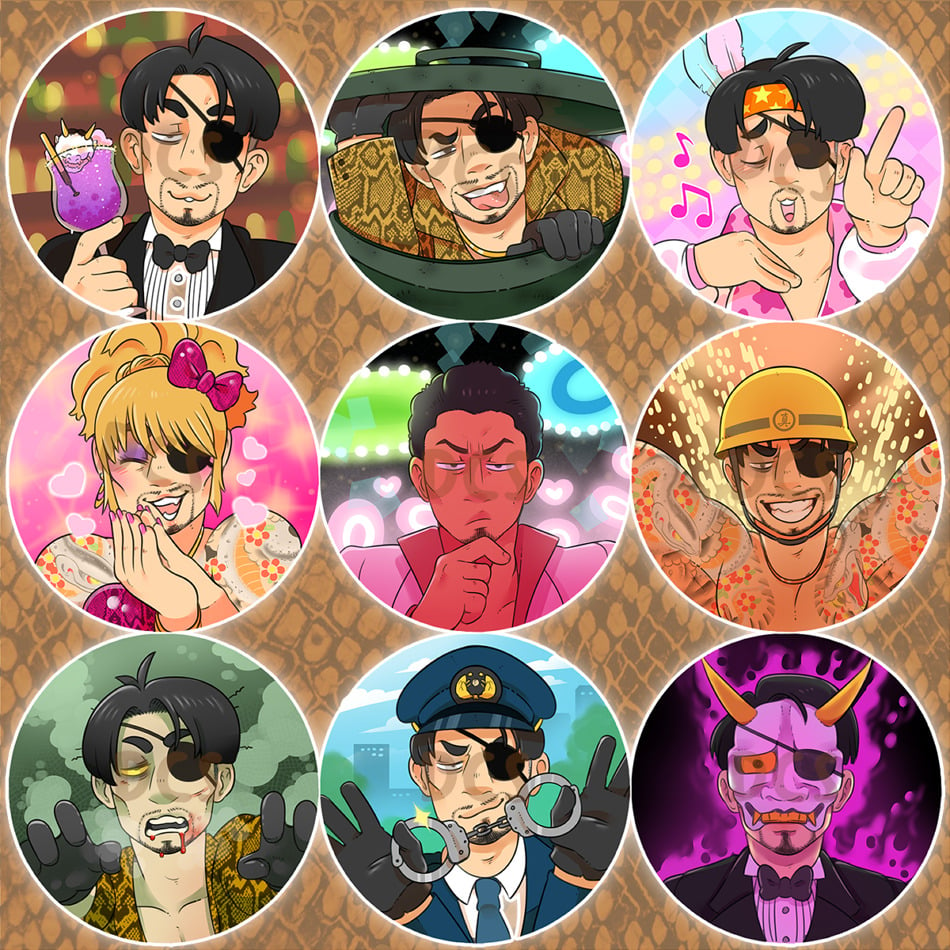 Yakuza Kiwami + Kiwami 2 inspired Majima Everywhere pin-back button set!
Majima is everywhere. And now you can put him on EVERYTHING too!
Pin these buttons to your shirts, backpack, lanyards, hats, or anywhere else you can think of and never be without your favorite crazed Mad Dog of Shimano.
Buttons are each approx. 1.5" in diameter.
Final art DOES NOT include the 'DCS' watermark, the watermark is just here in previews to deter any theft.