Gummy Sticky Notepad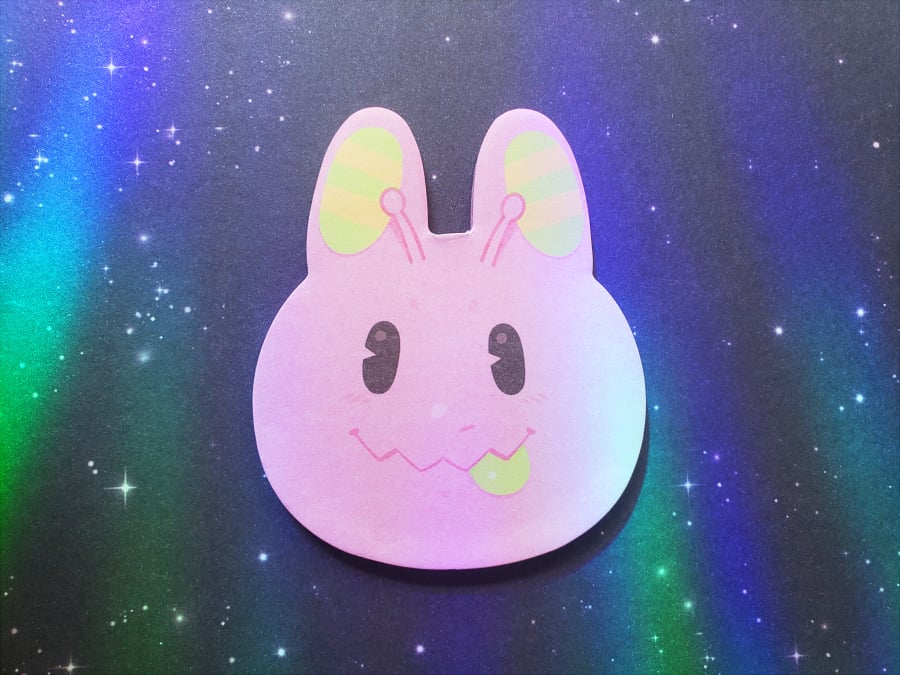 Custom shaped stick notepad of Gummy's face! Now you can put this cutie anywhere, to remind you of anything! Stick them all over the lab, and annoy Edwin!
Pad is 3 in x 3.5 in (7.6 cm by 9 cm) and light weight. Each pad has 50 pages.
This item will *not* be re-stocked! Get one while you can!