Gummy and The Doctor -- Stickers!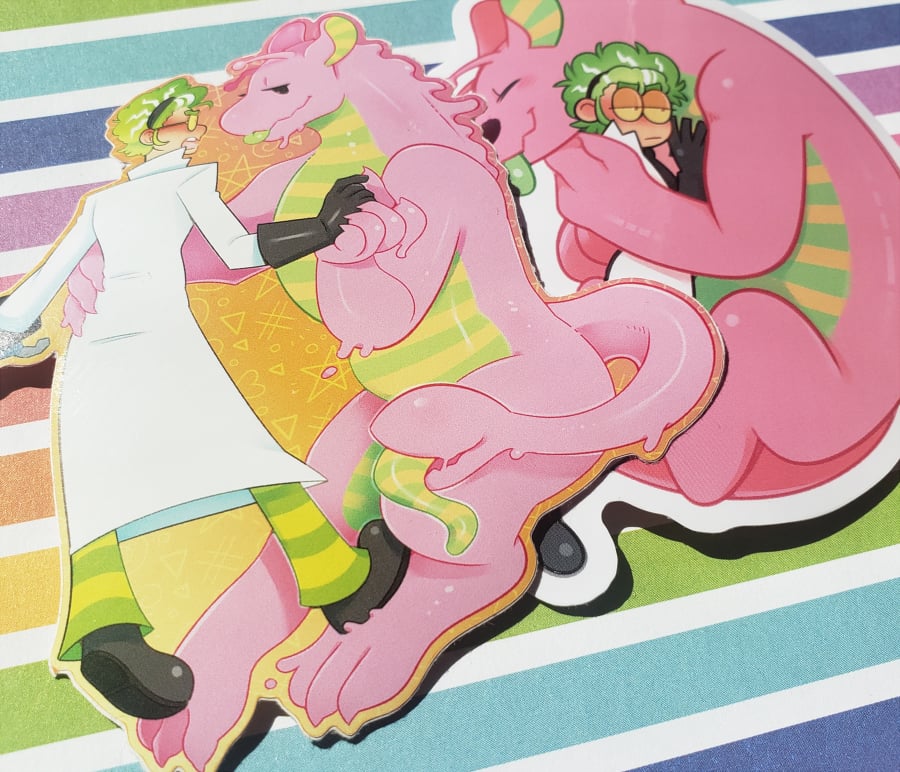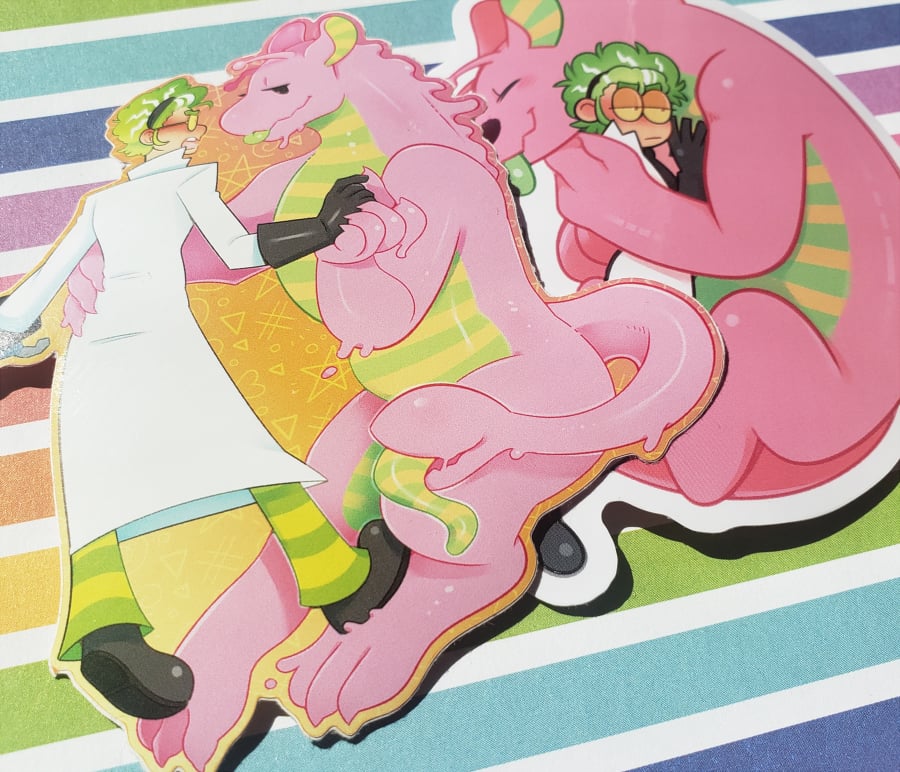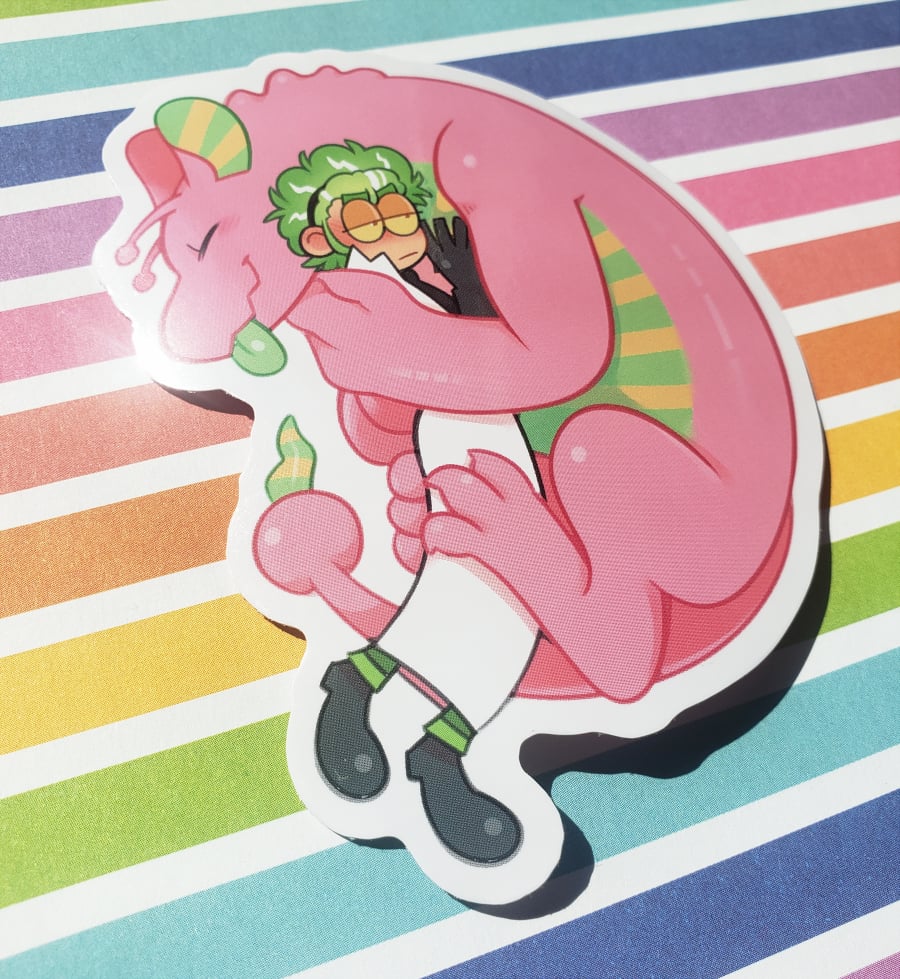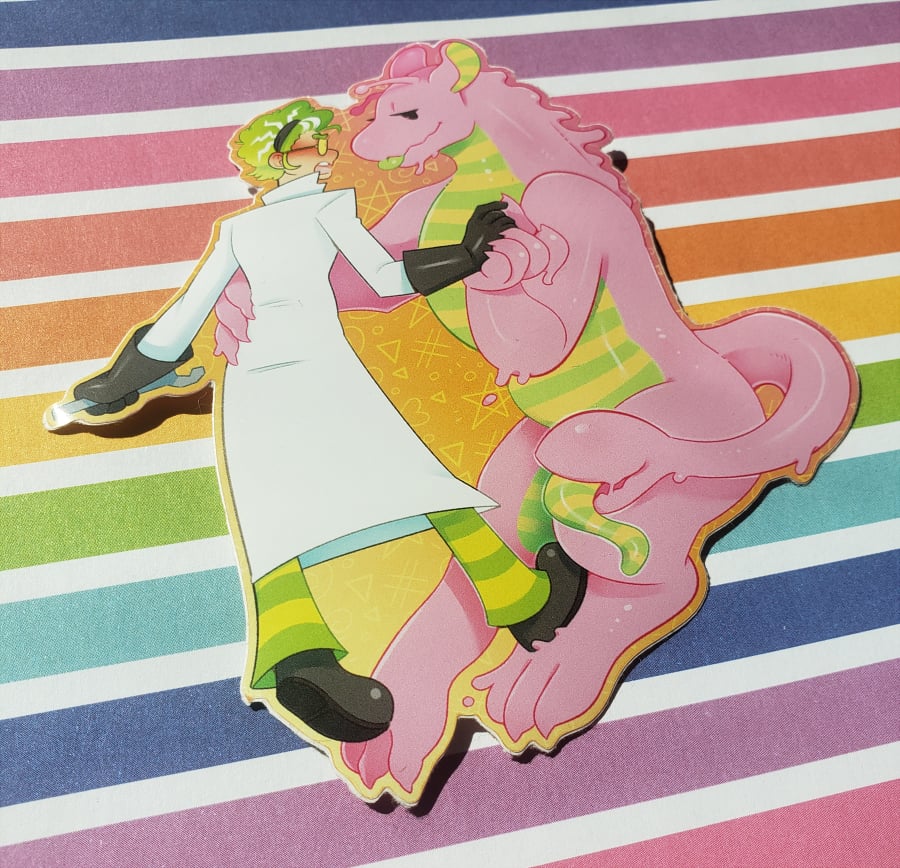 Die-cut stickers of Gummy and Edwin! These stickers have a glossy finish, and should do okay on things like laptops, sketchbooks, or any flat dry surface. They *might* work okay on water bottles, but it's not recommended.
Each sticker is around 4 in by 4 in (10cm by 10cm) and will not be restocked. Get 'em while you can!
"Dancing" Sticker (Orange Background)

"Hugging" Sticker (White Background)

Both designs!