Gummy and The Doctor, Pin-Back Buttons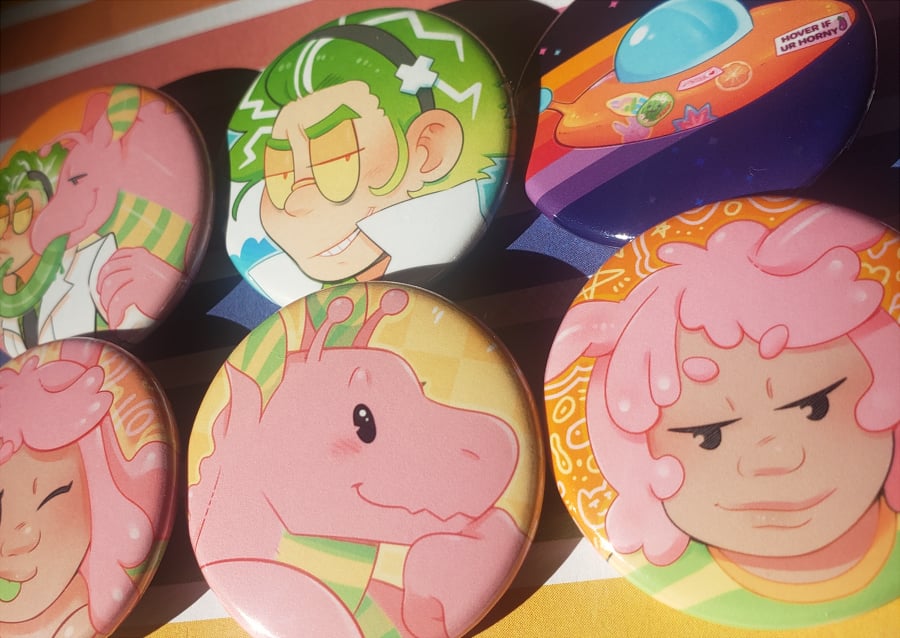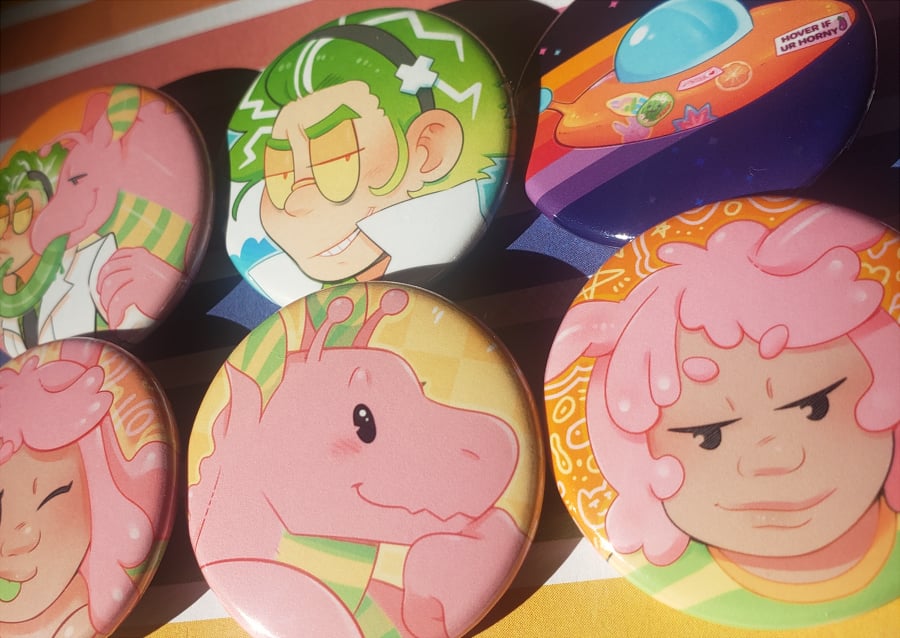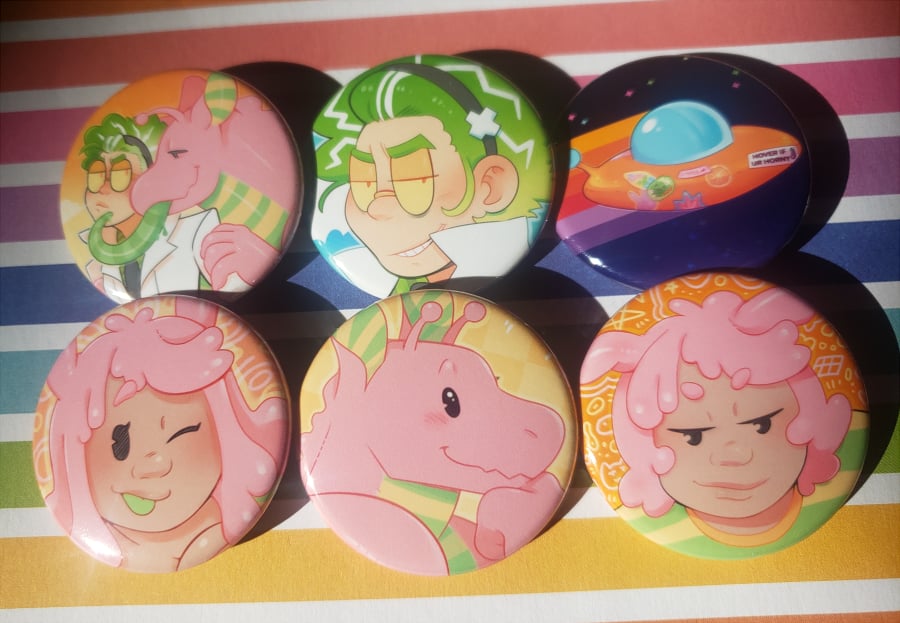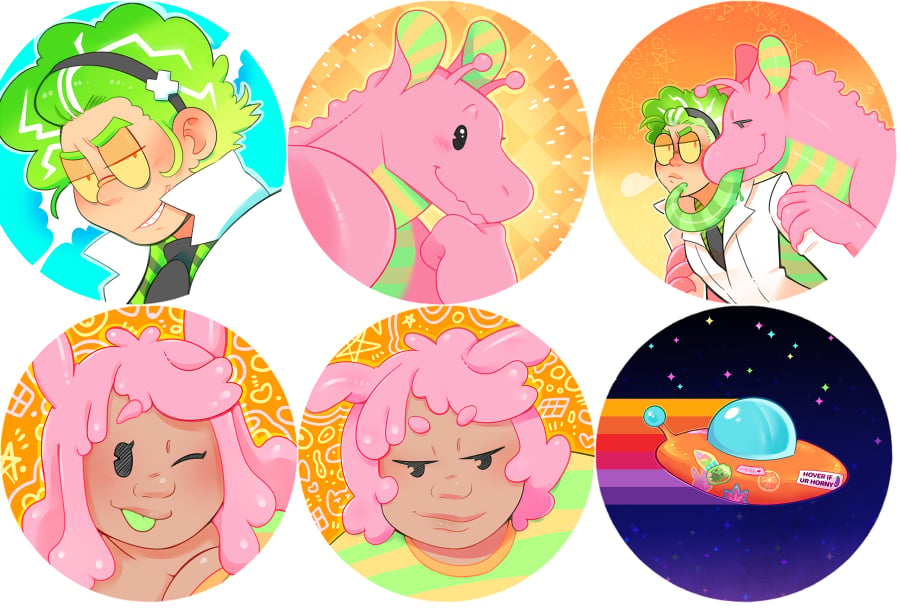 Buttons of Edwin and Gummy! Now Edwin, and your favorite form of Gummy, or ALL forms of Gummy, can go with you on your jacket, backpack, or cork board!
Buttons are each approx. 1.5" in diameter.
Edwin

Gummy (Alien)

Gummy + Edwin

Gummy (Fem)

Gummy (Masc)

Gummy's Ship

The full set!