Gummy and The Doctor - Breakaway Lanyard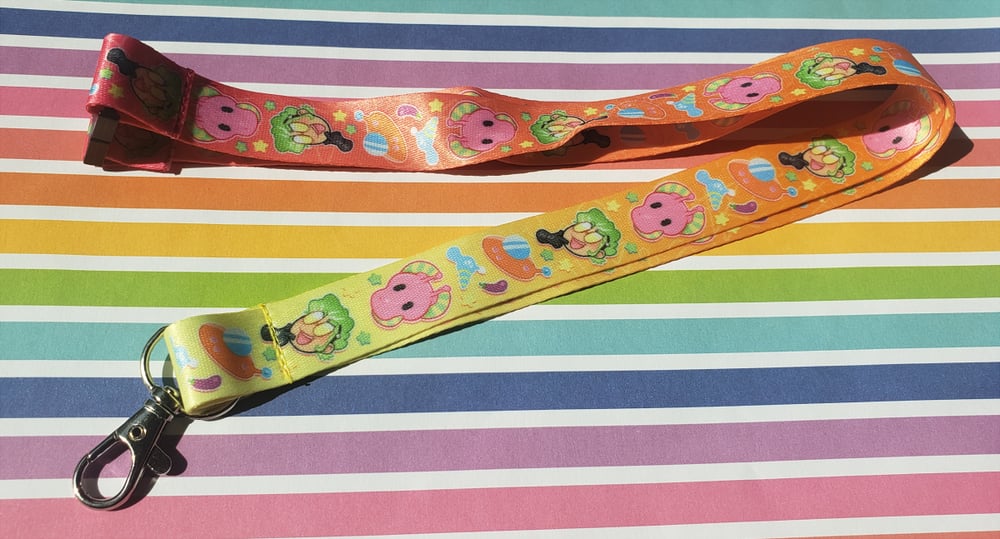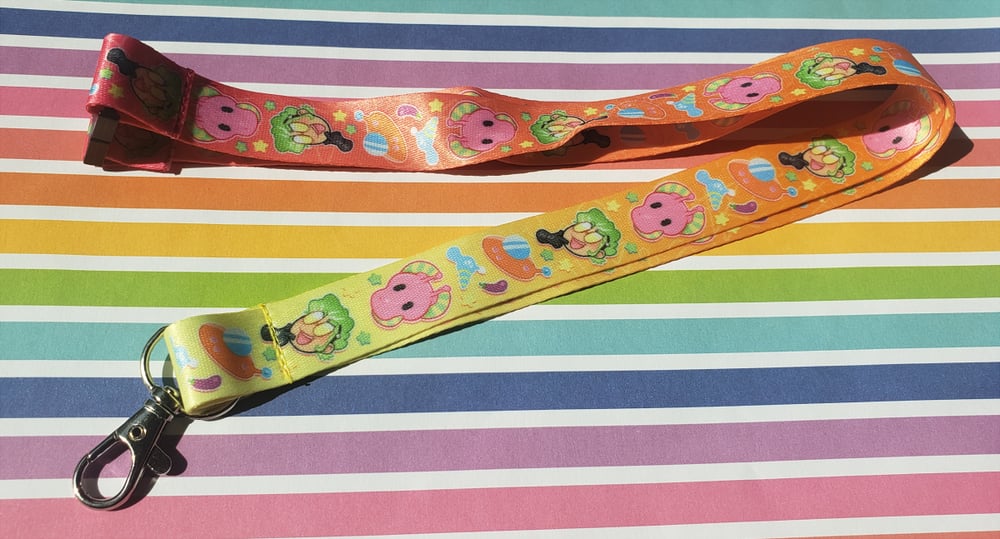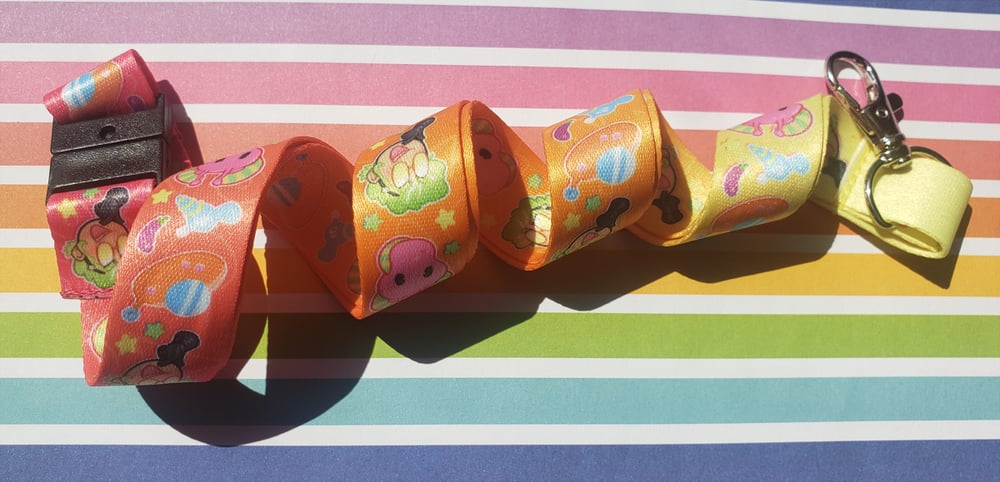 Want Gummy and Edwin to go with you to a convention, or maybe just around the office? Well, now they can!
These lanyards are what's considered to be "standard size" for lanyards, meaning they are approximately 1 inch wide by 36 inches. (That means the whole loop is 36 inches!) They come pre-attached to a large metal lobster clamp where you can put badges, keys, keychains, and I personally store plushies on some of mine.