Dr. Edwin Glum - Double Sided Clear Acrylic Charm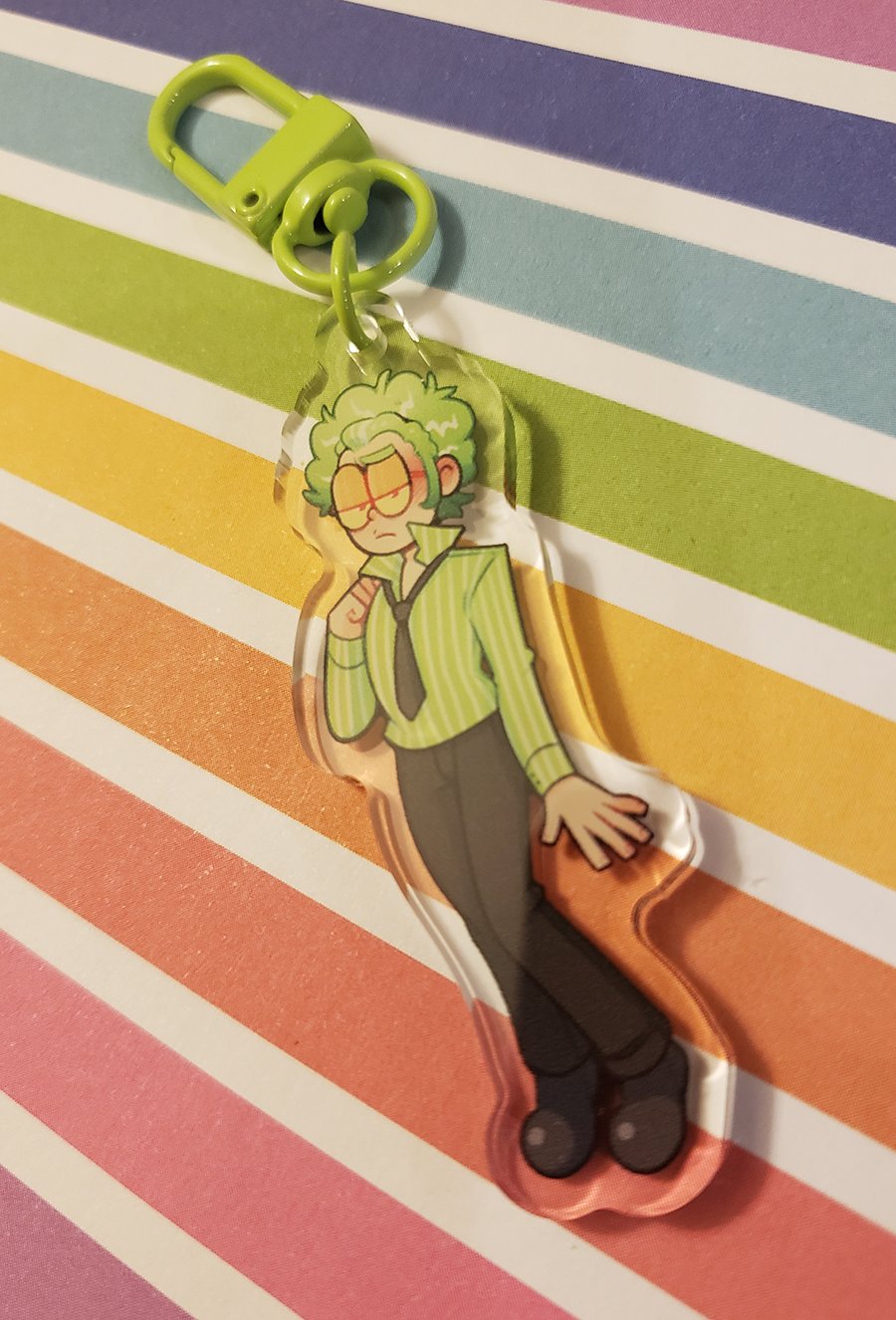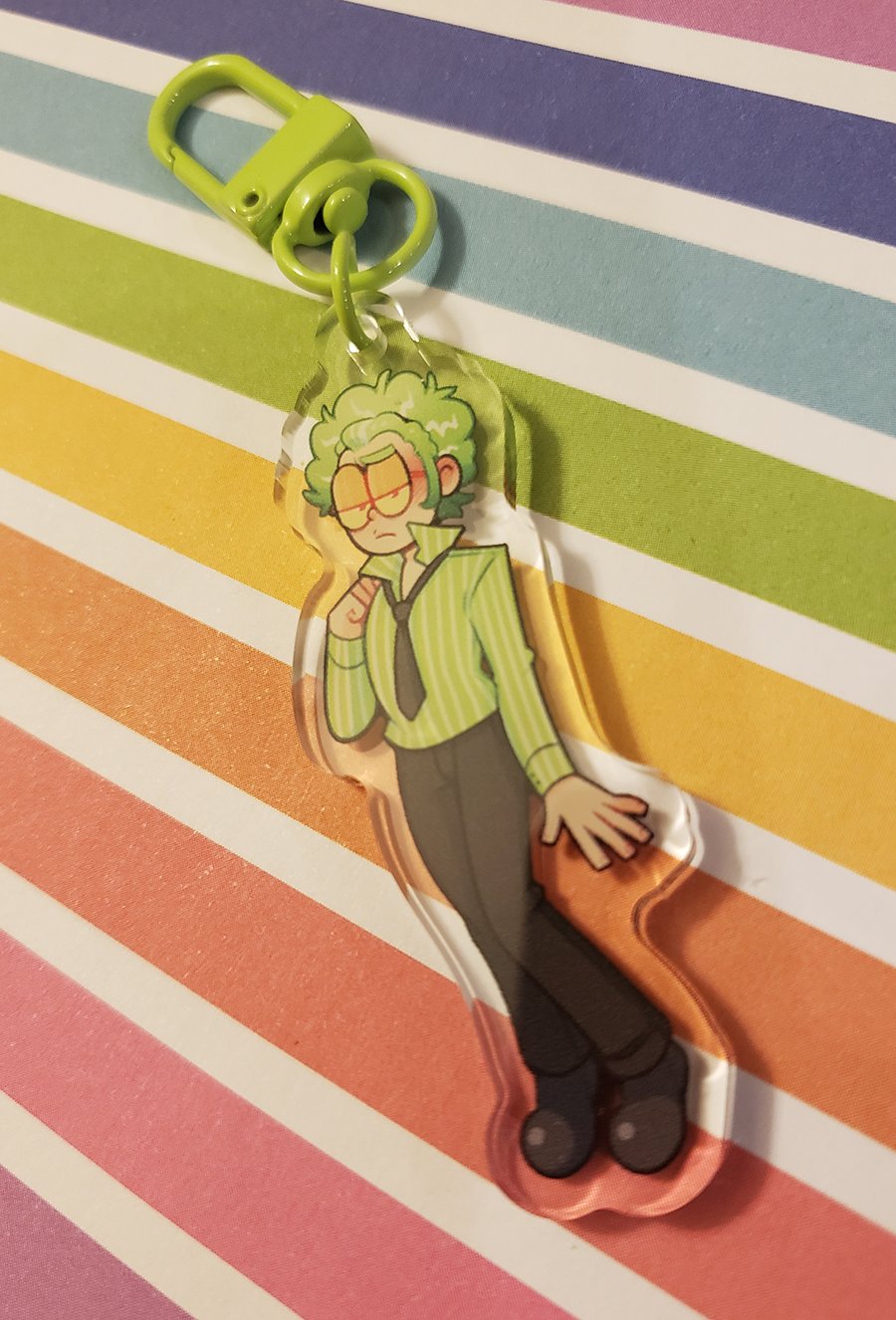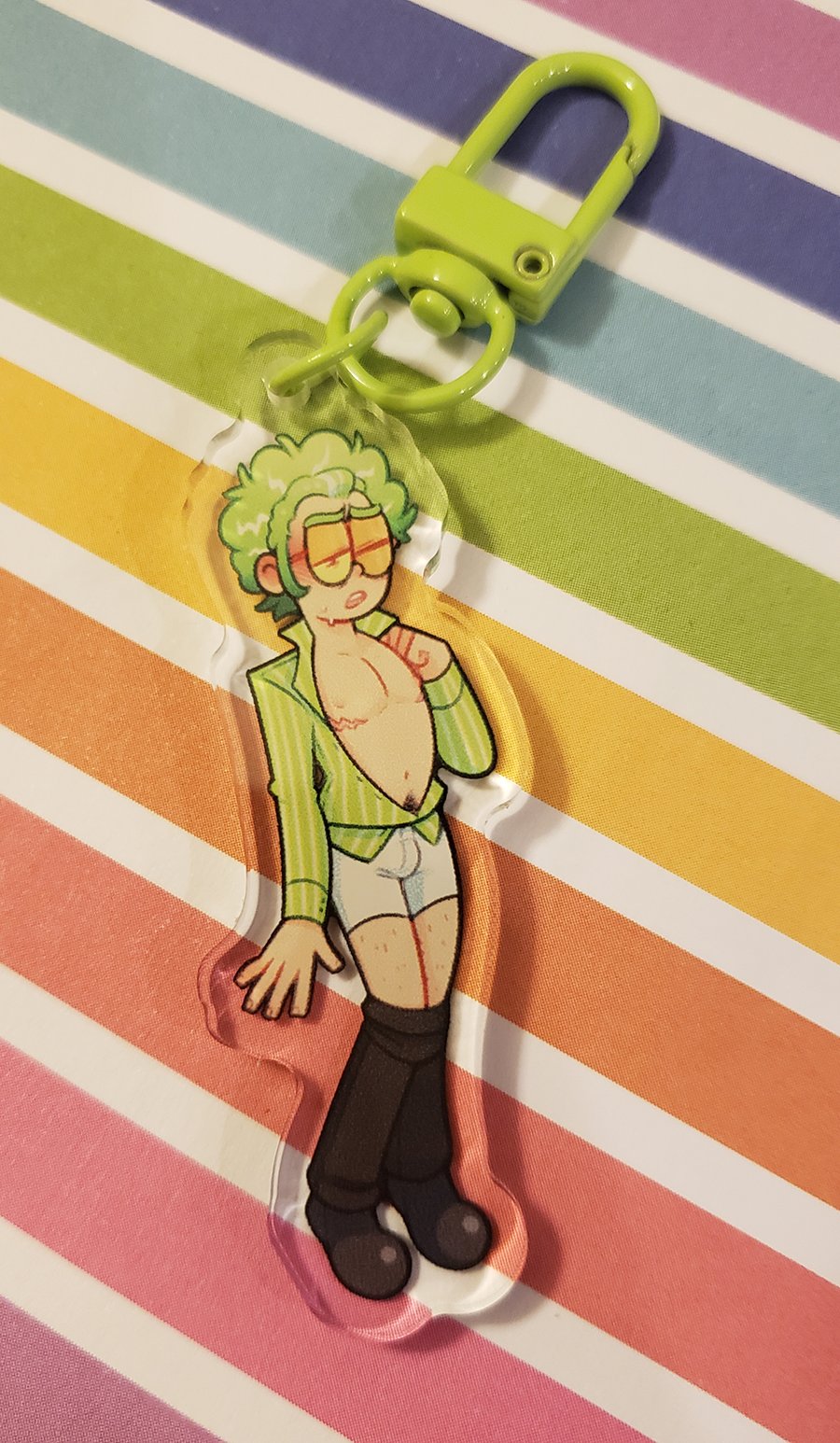 A ~4 to ~3 inch clear acrylic charm of Edwin in various states of dress. Look at this nerd!
Charm is double sided, and will come with matching clamp.
WHAT IS B-GRADE?
"B-Grade" refers to merchandise that was not made in the best condition, for some reason or the other. In this case, all of the charms are in perfect condition but there are printing errors with the design that I did not intend. The charm is still cute and functional, but this charm is way too small.
Charm will be re-printed with the correct size at a later date. For now, this listing is up for folks who don't mind the errors.