Battam Liquid Charm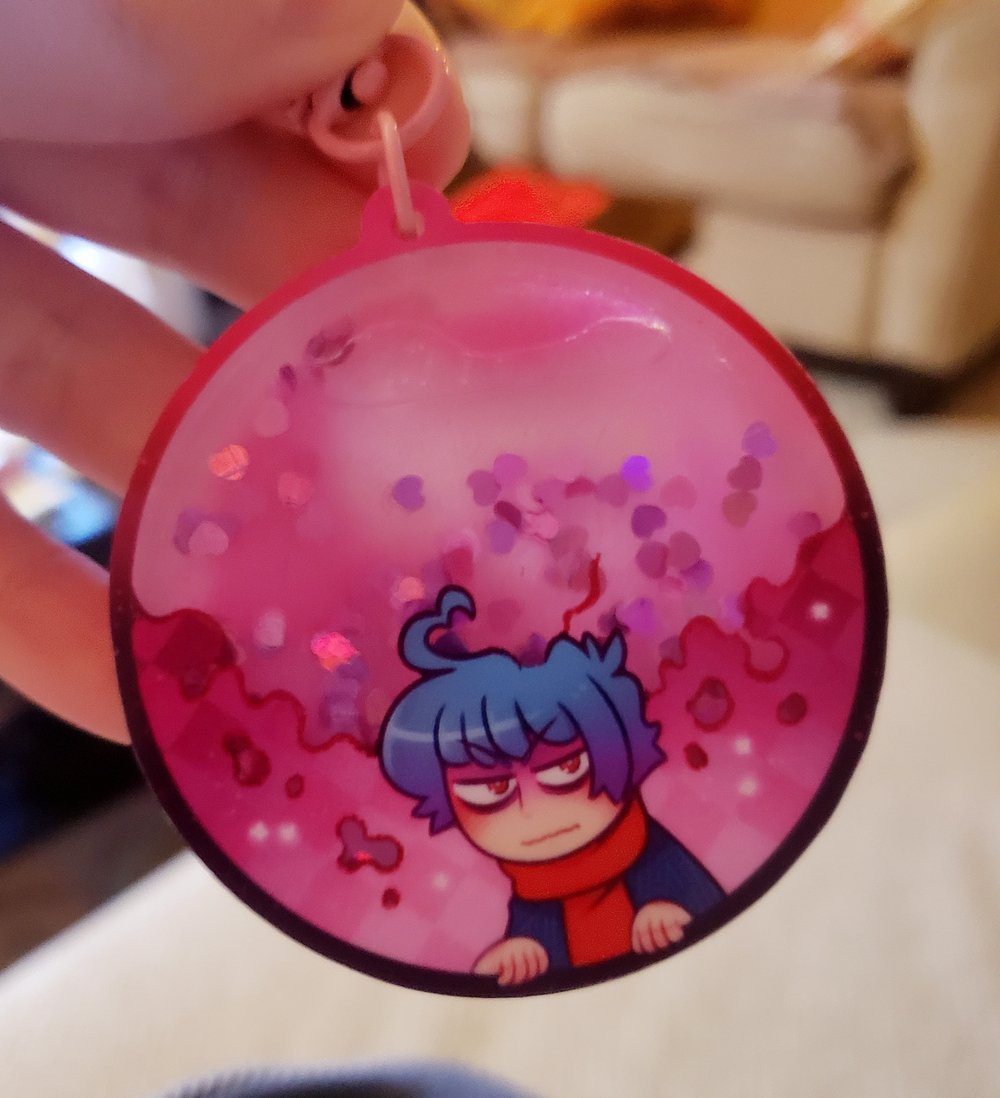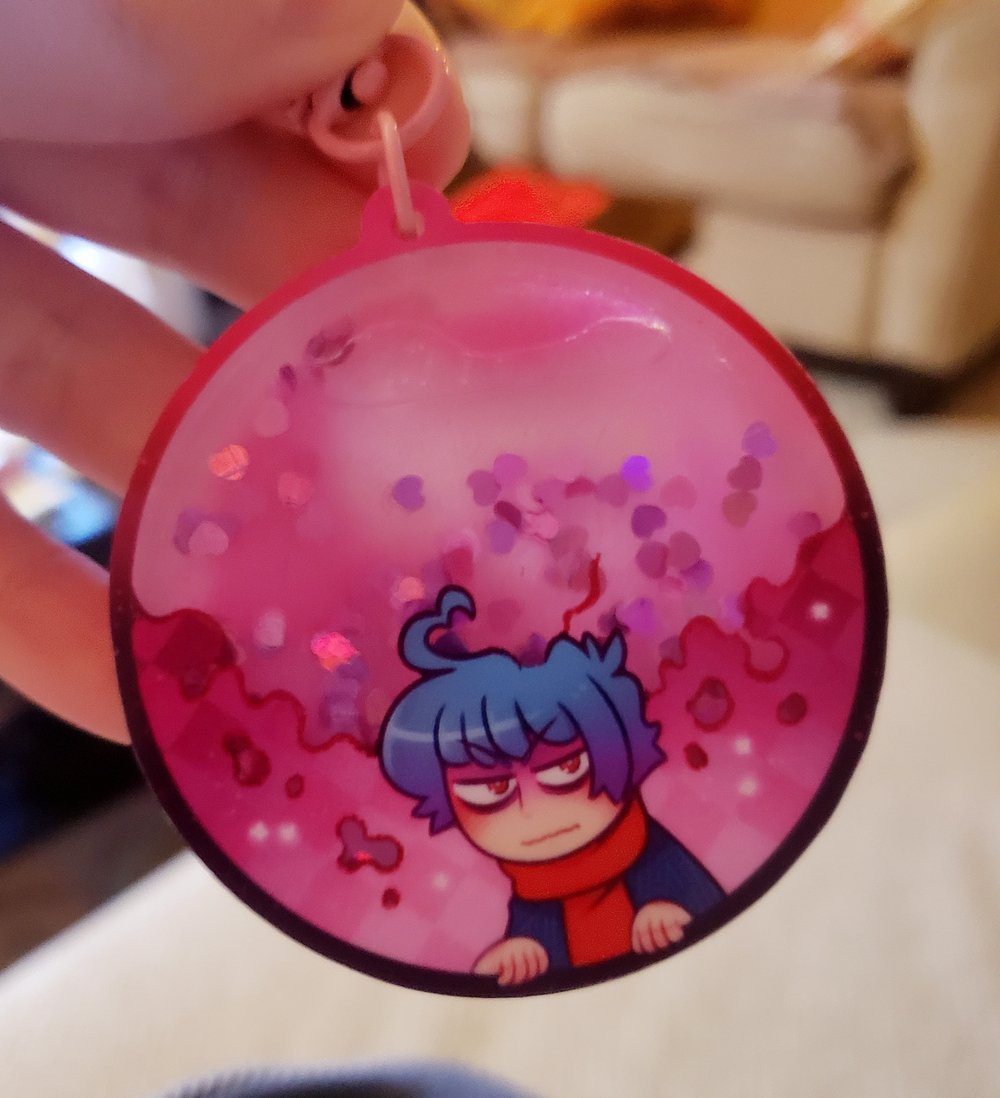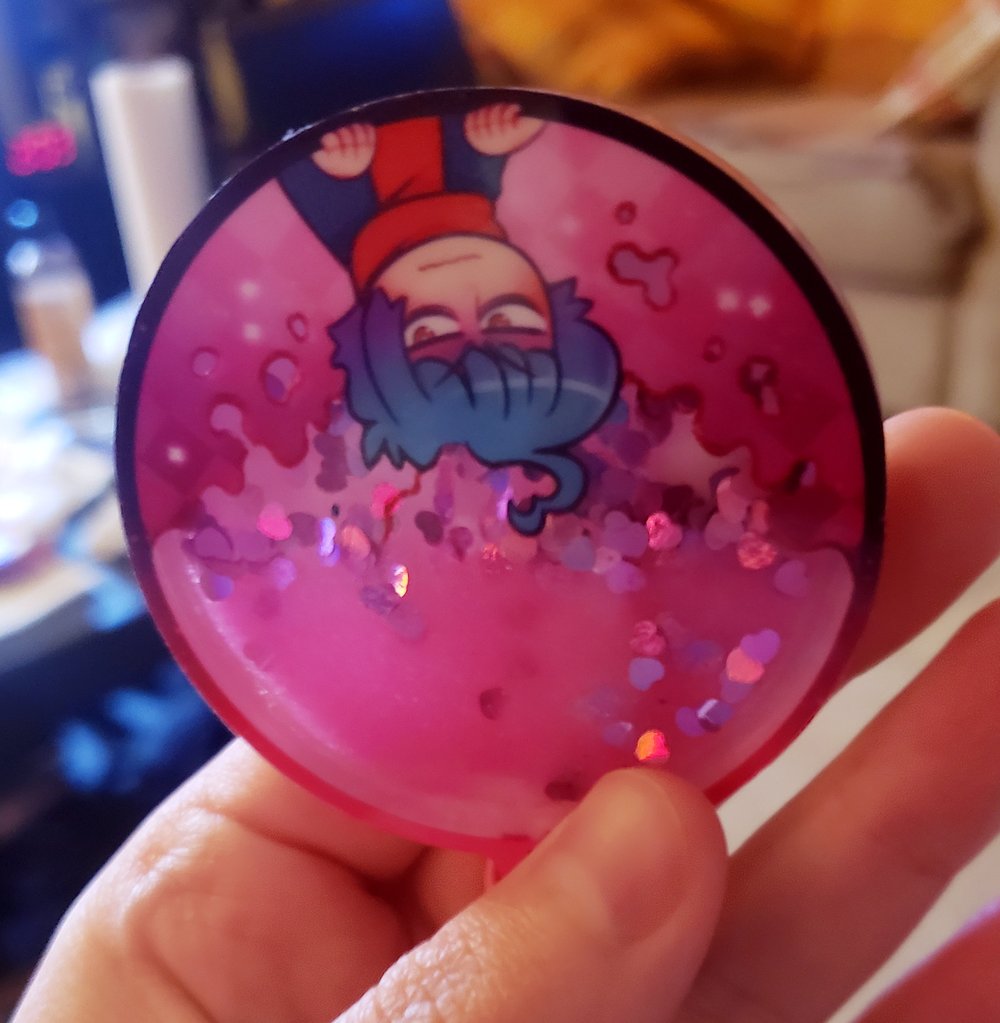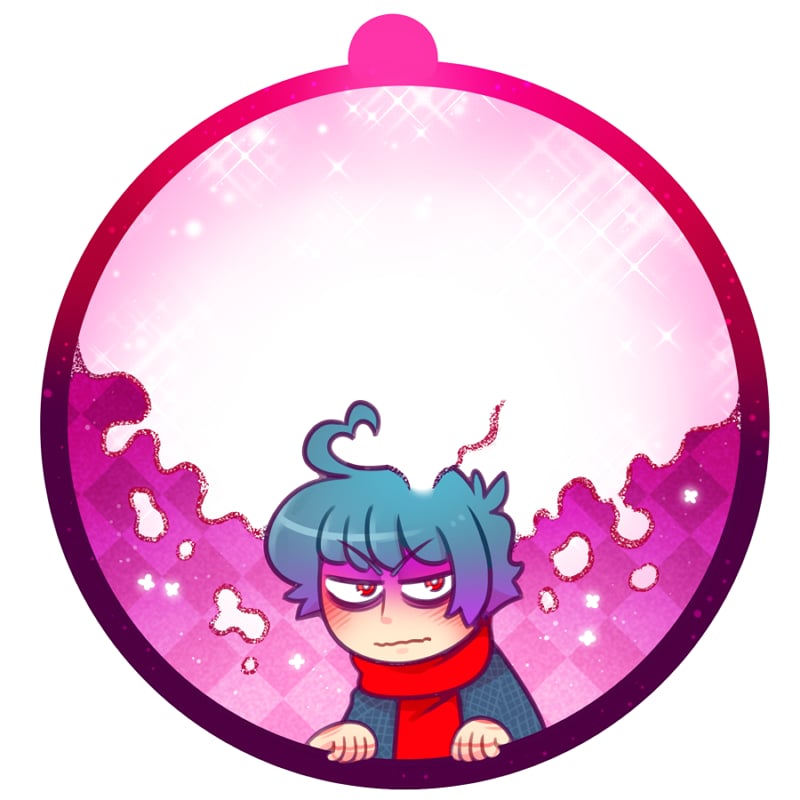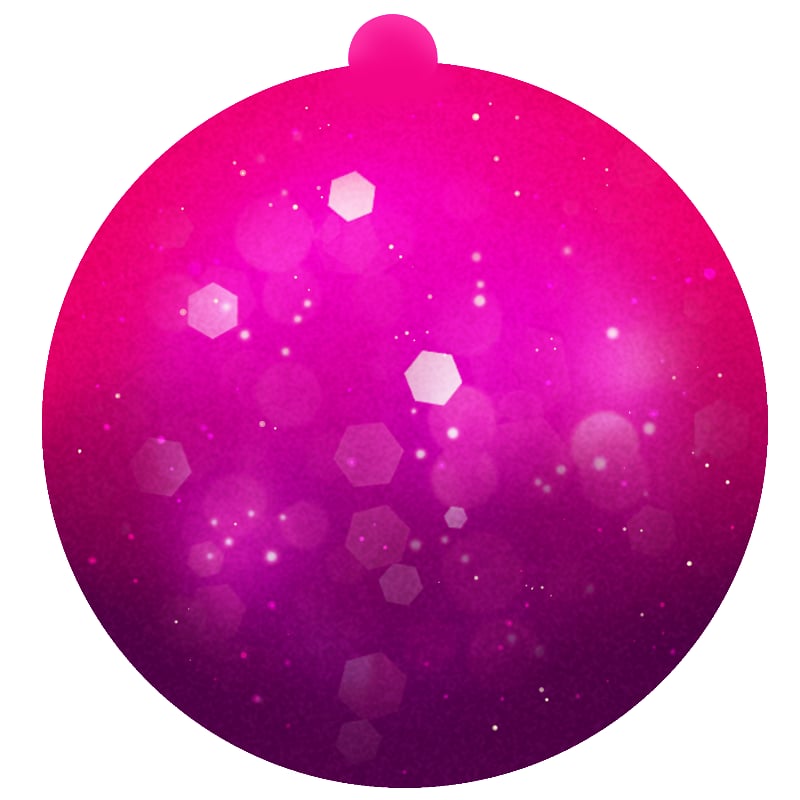 Oops! Looks like Battam here is embarrassed-- his magic is going all pink and glittery!
~2.5 inches, filled with food safe mineral oil, pink sand and shiny hearts!
This acrylic charm has been lovingly hand filled by my partner and sealed with super glue, but we still recommend some caution for where you showcase it.